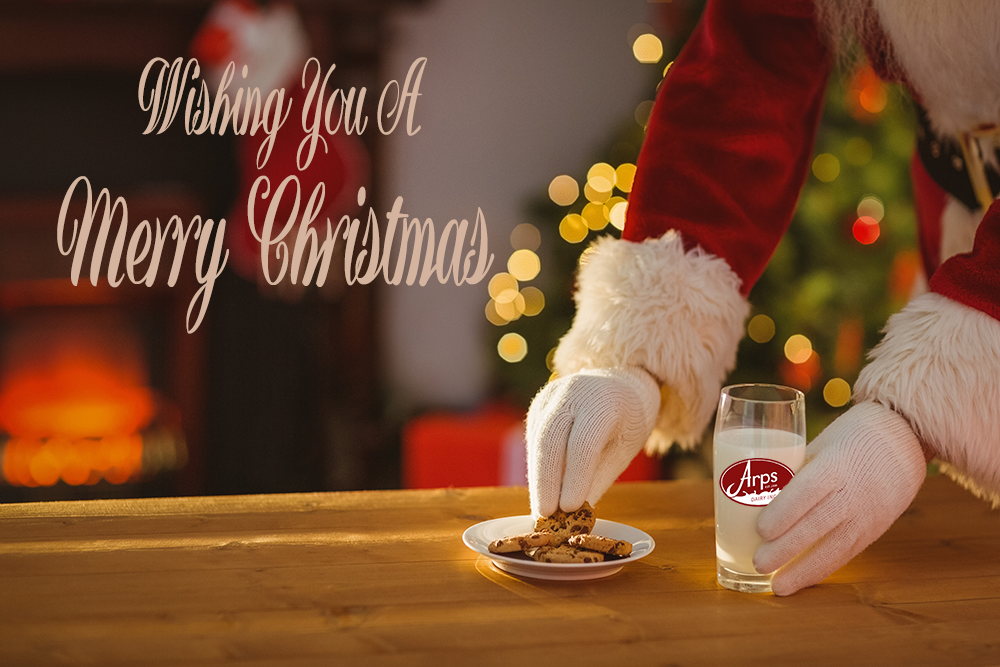 On tonight's Christmas Eve, millions of children will leave out cookies and milk for Santa Claus to enjoy, but do you know how Santa's milk and cookie tradition began?
Leaving cookies and milk for Santa—and perhaps a few carrots for his reindeer—took off as an American holiday tradition in the 1930s, during the Great Depression. In that time of great economic hardship, many parents tried to teach their children that it was important to give to others and to show gratitude for the gifts they were lucky enough to receive on Christmas. Some 80 years later, many children still set out cookies and milk for Santa, whether out of the goodness of their hearts or (in less wholesome cases) as a bribe to receive more gifts from the jolly bearded man in the red suit.
Or at least this is one version of the origins of the tradition. What are your thoughts? Do you know of any different tales as to the start of this delicious tradition? Will you be leaving our cookies and milk for Santa Claus tonight and if so what kind does Santa prefer at your household? What are some of your Christmas traditions? Share with us in the comments section below.
And, from all of us as Arps Dairy, we wish you and your family a very merry Christmas and a joyous new year!