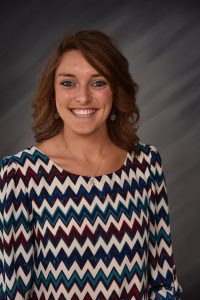 Arps Dairy would like to welcome Miss Kristine Culler to our family as the new face of marketing. Among Kristine's responsibilities, she will engage with customers and the community through various methods to spread brand awareness and to educate individuals about what goes into the food they consume when they purchase Arps Dairy products. Kristine will graduate from Wilmington College in May, 2017 with a Bachelors in Agricultural Communications.
"I am a lifetime resident of Defiance County, growing up on the family farm. From riding tractors to driving them and bottle feeding calves to owning my own beef cattle, I have been involved in everyday farm work. Growing up in agriculture impacted my life and gave me many opportunities to gain a love for farm-life." – Kristine Culler
Kristine followed her passion of agriculture into her studies at Wilmington College and is excited to share the stories of the hard-working Arps Dairy family farmers, highlighting the positive aspects of agriculture and educating consumers about what really goes into their food when they buy Arps Dairy products.
"I am truly excited to share the Arps Dairy story."