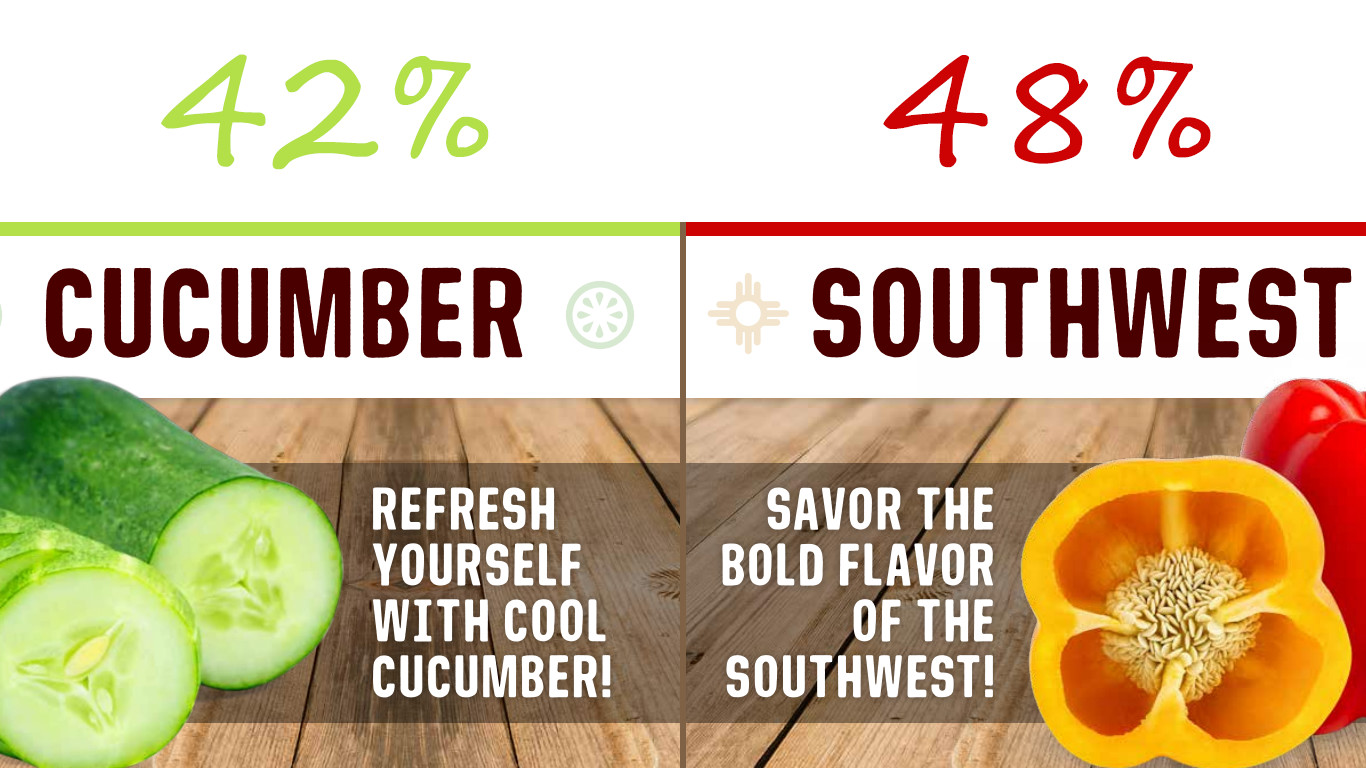 The people's choice vote for our new spreadable dips are in, and the results were pretty darn close! During the week of the Defiance County Fair, Arps Dairy gave away close to 500 samples of our new product contenders: a Cucumber Spreadable Dip and a Southwest Spreadable Dip. 42% of samplers chose cucumber while 48% chose the southwest style. And while the southwest spread won the majority vote, there were many (approx 10%) comments such as:
"Liked both – washed them down with some Arps ice cream :)" – Amy S.
"Both were great!" – Melinda C.
"The cucumber for the summer and southwest for the winter!" – Corrie V.
Given that the vote was so close and many comments indicated that individuals liked both products, we are excited to announce that we will be launching BOTH products on a seasonal basis! Much like the recommendation of Corrie V., the cucumber based spreadable dip will be a summer time product while the southwest will be a winter time product. Spring and fall will be transition periods. But…
WE NEED YOUR HELP!
We are asking the community to help name each new product! Comment to this article on our Facebook page with your product name suggestions. We will pick our top three and let the community decide from there which name these new products will be given. The person with the winning name entry will receive $50.00 in Arps Dairy gift cards, redeemable at our Defiance, Ohio creamery. To be eligible to win, you must comment your entry then like and share the post.
We want to thank everyone for their votes in helping make this decision, and we look forward to the product naming contest. We can't wait to hear your ideas!