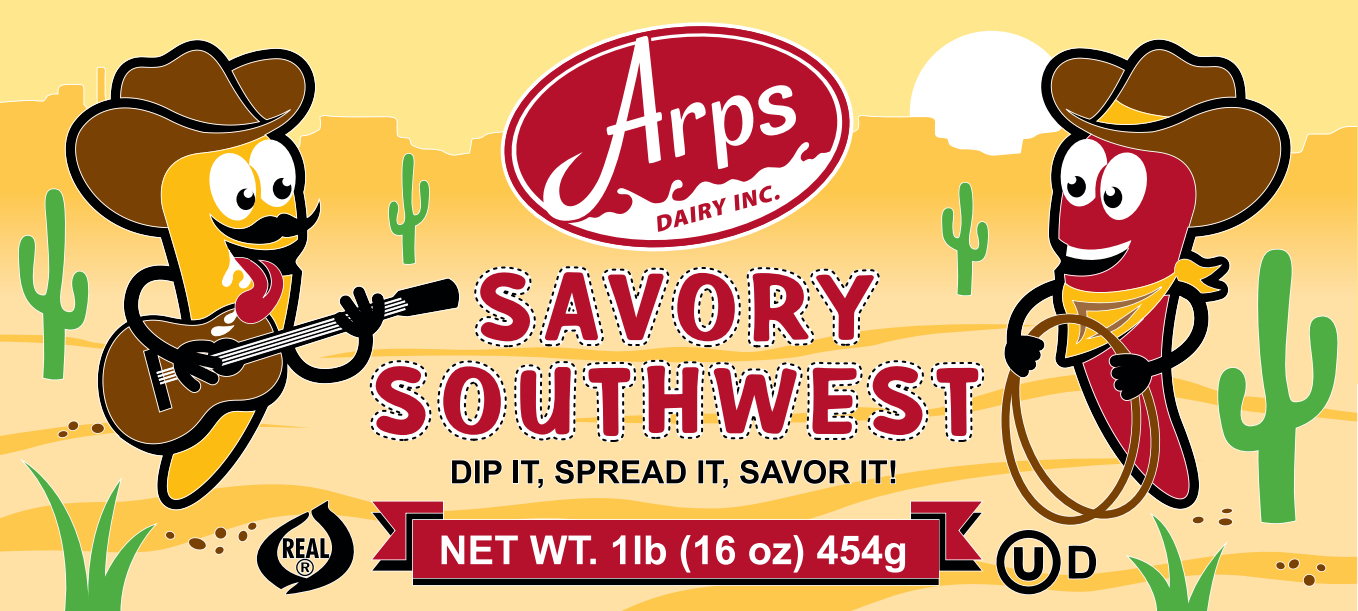 DEFIANCE – Later this month Arps Dairy will be adding their newest product to the company's extensive array of locally sourced and produced dairy products. The Savory Southwest Spread will feature a flavor that is slightly sweet, mildly sour, and a little bit smoky. It's a flavor combination that will take you on a trip to the savory Southwest.
Some potential uses for this new delicious spread include:
Use it as a new dipping sauce for your favorite chicken wings
Instead of ketchup and mustard, spread it on the bun of a juicy burger for a unique Southwest flavor
Spread it on a Southwest turkey or ham wrap
Put it on a cheese steak sandwich
Use it as a quesadilla topping to add some extra Southwest flavor
Put it on a Southwestern-style salad
Put a few dollops in your taco shells or on top of a burrito
Get it out for breakfast and use it as a topping for some extra delicious Southwestern omelets
"We are excited to release this new product," stated Denny Roehrig, Vice President and COO of Arps Dairy. "Initial taste testing was extremely positive and as a result we believed this to be a great addition to our current product lineup". However, Denny also added, "This product is intended to be a seasonal product available in the cooler, winter months. It will launch and be available on store shelves later this month and will be be available until around April, 2018, at which time we will swap out this product for a cucumber based spread which consumers told us would be ideal for the warmer weather months".
To help ring in this new product, Arps Dairy plans to offer a contest where the winner will be gifted the very first Savory Southwest spread from the very first production run! Stay tuned to http://www.arpsdairy.com and Arps Dairy's Facebook Page for more contest details!