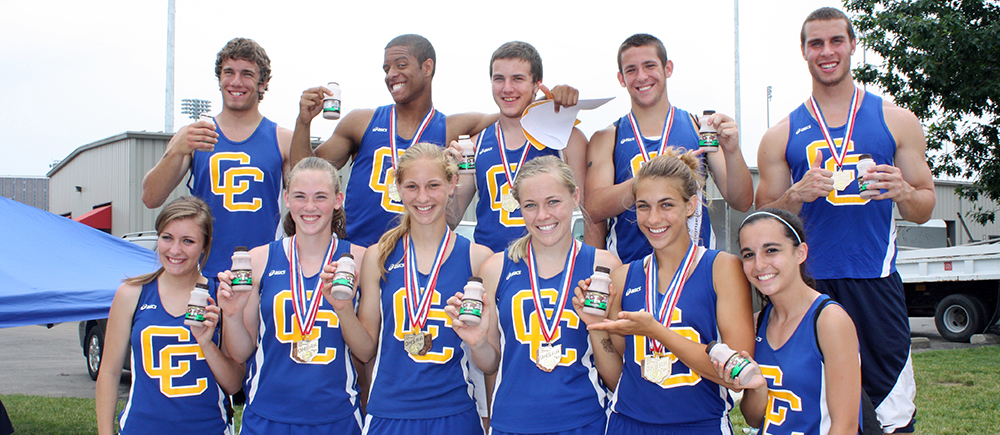 The Ohio High School Athletic Association recognize that being active and enjoying great-tasting healthy foods, like nutrient-rich chocolate milk, can help students feel their best and be at the top of their game. That's why chocolate milk has been designated as the Official Beverage of OHSAA.
Why Chocolate Milk?
Lowfat chocolate milk is a great choice for student athletes. It provides the nutrition needed after sporting events and practices, not to mention it tastes great!
Lowfat chocolate milk is packed with carbohydrates to provide energy and help refuel muscles, protein to support growth and repair of muscles, fluids to rehydrate, and vitamins and minerals to help build strong bones and bodies.
And, enjoying nutrient-rich chocolate milk is a great way to help students, parents and fans get their 3 servings of dairy needed each day, as recommended by the U.S. Dietary Guidelines for Americans.