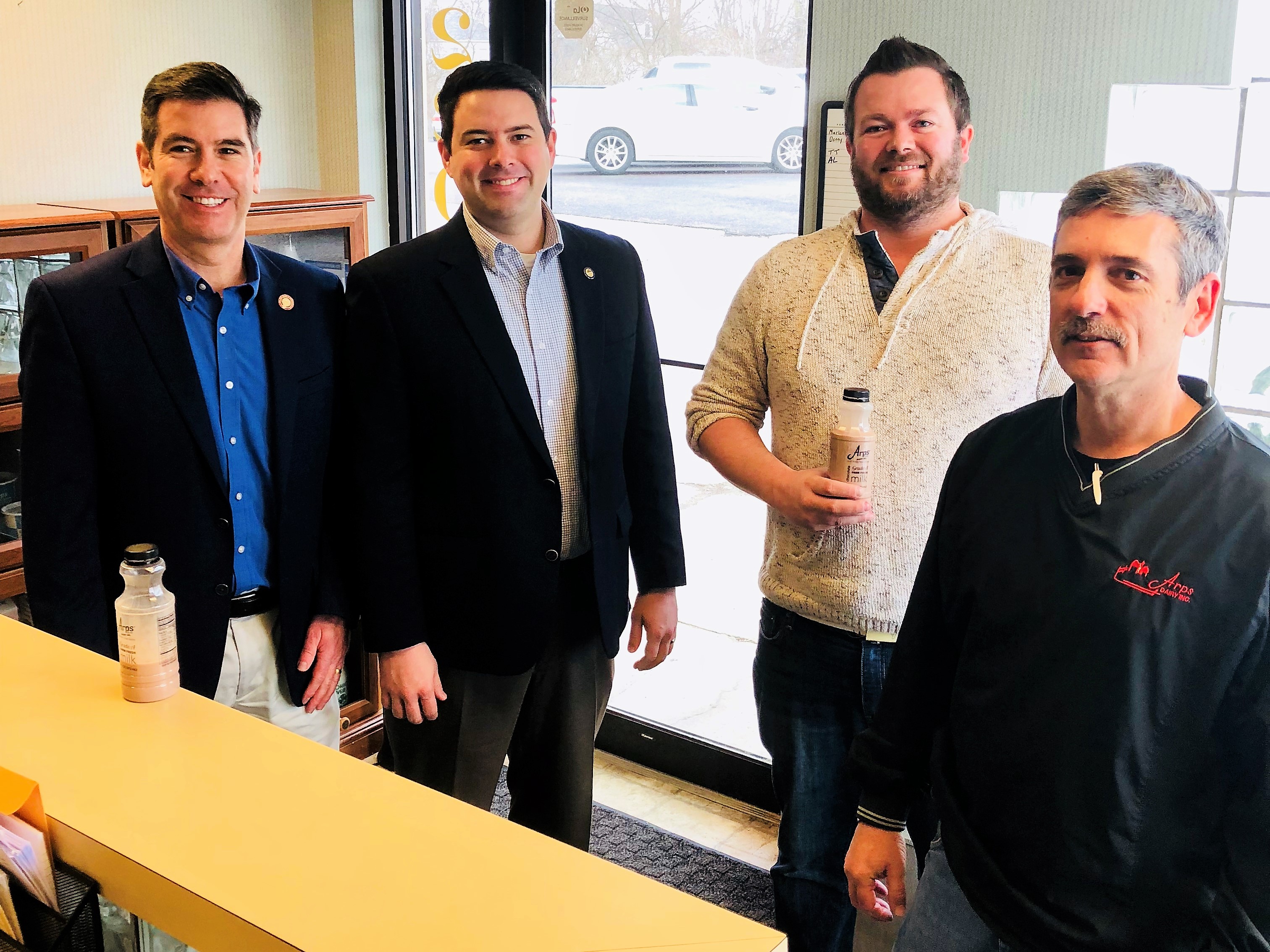 Arps Dairy had the pleasure of meeting Rob McColley, 1st District State Senator and Craig Riedel, House District 82 State Representative today at their Defiance, Ohio creamery.
Arps Dairy's leadership team escorted Senator McColley and Representative Riedel throughout the facility on a guided plant tour and later sat to discuss the history and future of Arps Dairy as well as the dairy industry as a whole.
We were certainly honored to have our Sate Senator and Representative tour our facility and on behalf of Arps Dairy, we would like to thank Senator McColley and Representative Riedel for their time in learning more about our business and the overall dairy industry in general.