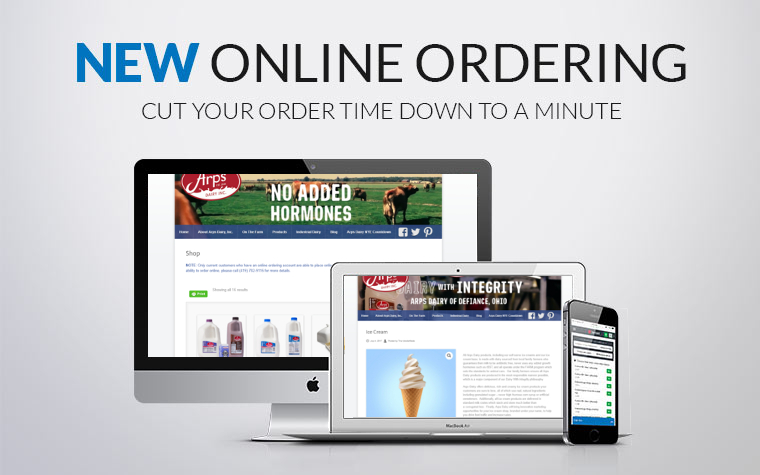 In this age of technology, Arps Dairy is proud to offer our current customers a new way to order which will both improve customer order accuracy and improve the speed in which current customers place orders. Current customers interested in the ability to order online should contact Adam Donaldson at (419) 782-9116 to set up an online ordering account.
Once your online ordering account is set up, placing online orders is extremely simple with just a few steps:
Login to your Customer Portal
Visit our Shop page and click on the product category you wish to purchase
Select from the drop-down the exact product you wish to purchase and enter your desired quantity, then click 'Add to cart'
Continue shopping or if you are ready to finalize your order, click 'View Cart'
Once at the Cart page, review your order one final time for accuracy. When ready, click 'Checkout'
Ensure all the data on the Checkout page is correct then proceed finalize your order by clicking 'Place order'
An email confirmation will be sent to you, and you will be invoiced for your purchase upon pickup or delivery.
If there are products you order that are missing, be sure to contact us to let us know so we can get that taken care of for you as quickly as possible.
We hope our current and prospect customers enjoy this online ordering option as it offers us yet another way to better serve you.