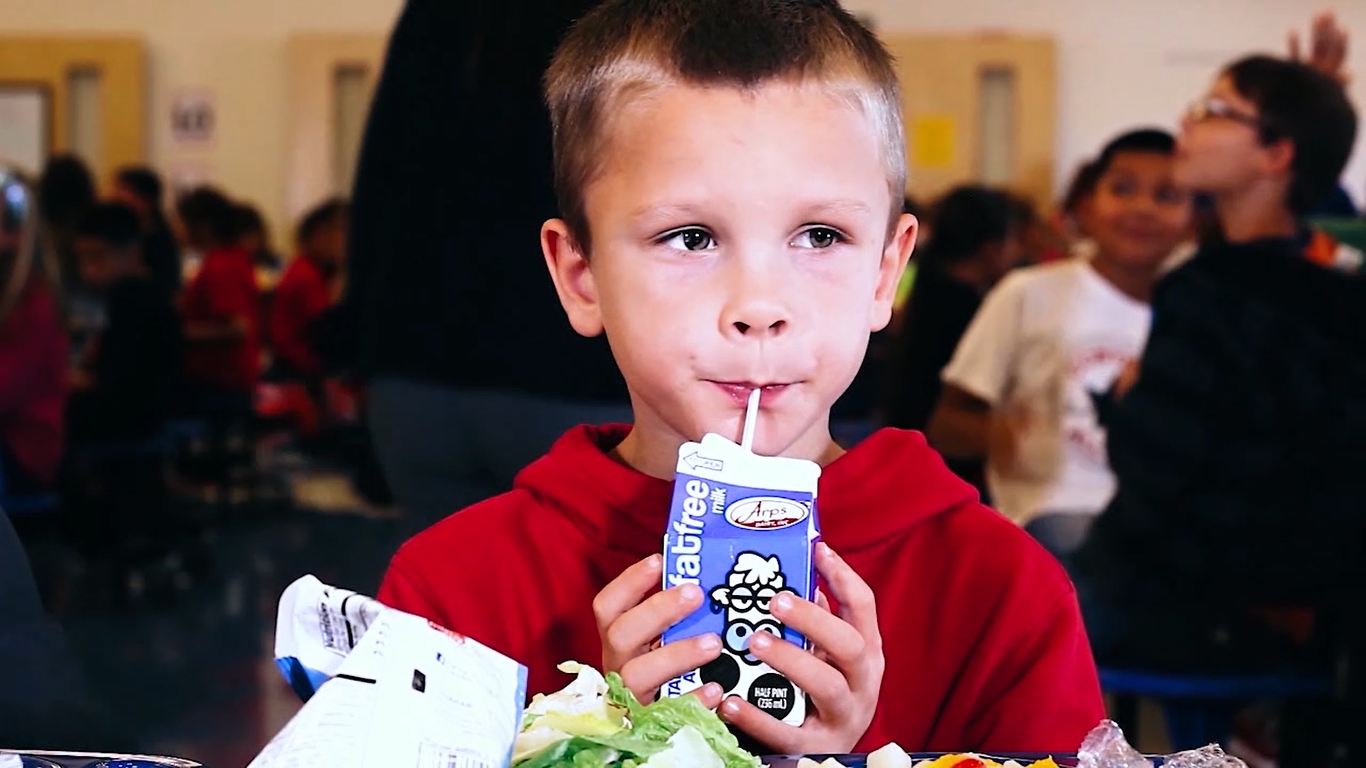 As the school year comes to a close, we wanted to let school administrators, cafeteria staff, parents and members of the community know the level of service Arps Dairy provides to all of our school customers. Below are some of the ways that Arps Dairy helps to give back to the children of our school partner communities:
Grant Eligible – Arps Dairy provides locally sourced dairy products to schools, allowing them to be able to incorporate their dairy program into a Farm to School grant. The Farm to School Program distributes incentives school children's access to local foods by offering up to $5M annually in competitive grants for training, supporting operations, planning, purchasing equipment, developing school gardens, developing partnerships, and implementing farm to school programs. You can learn more about Farm to School funding at the USDA's website.
Customer Service – Arps Dairy excels at customer service. When Arps Dairy delivers to a school customer, we rotate our milk stock in the coolers so the cafeteria staff doesn't have to. We help our school customers reduce waste and improve sales by making sure the product is properly rotated. Additionally, we supply milk coolers to our schools, we keep those coolers well serviced to ensure they remain in good working condition, and we have a dedicated Customer Service Specialist who will, if needed, make emergency product deliveries, make a cooler swap, and address any other issue or concern.
Financial Support – Arps Dairy believes in enriching children's lives, and we do that not only though providing them with wholesome, locally sourced dairy products that came from small, local family farms who operate in a caring and respectable manner, but also by giving back to schools with monetary donations to help support their learning and extracurricular activities. Examples of such programs that Arps Dairy supports financially include athletic program sponsorships, yearbook sponsorships, post prom activities, band boosters, other fundraisers, levies, etc.
Field Trip Opportunities – Arps Dairy is also able to support younger children in learning life lessons through connecting your school with one of our local dairy farmers for field trip opportunities. With only 2% of the American population participating in agriculture, we believe it is important to help educate individuals, especially children, about where their food comes from, and we would be glad to assist in facilitating a field trip to one of our local family dairy farms so they can see what goes into the food they consume and begin to realize that there are healthy, local options available for them in their diets.
If you are not yet a school partner of Arps Dairy, we invite you to contact us today to learn more about how we can work together to not only keep your school well equipped with fresh, locally sourced dairy products, but also how we can help enrich the lives of the students of your community.
Respectfully,
TJ Boyers, Account Manager
Arps Dairy, Inc.
(419) 782-9116
tjboyers@arpsdairy.com