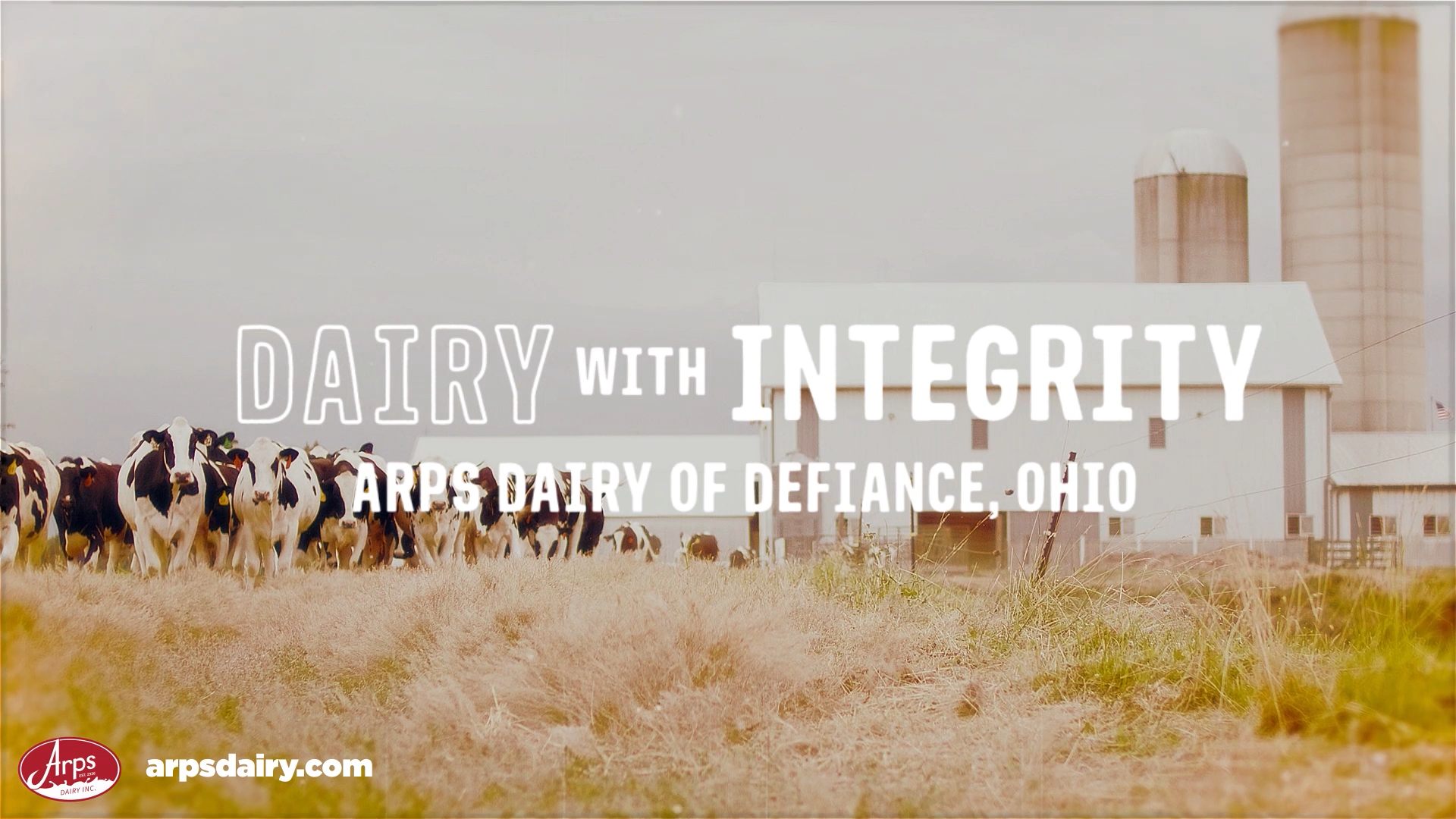 Arps Dairy services a number of customer personas, one of which are independent dairy distributors. Owners of independent dairy distribution operations often find themselves facing several major problems that impact both the top line and bottom line of their sales. These problems include:
Dairy's not being flexible enough to adapt to short lead times
Shelf life is always a concern for both independent distributors and their customers
Dairy's not providing adequate customer service
They are often in search of new and better products to carry to differentiate themselves among their competitors
They are in search of a dairy who will offer and provide them with a true partnership.
Arps Dairy is a great partner for independent distributors because we have solved many of these problems for our distributor customers.
As a small dairy, Arps Dairy is able to remain flexible and adapt to customer's needs, including their ordering needs and lead times. Arps Dairy is able to fulfill order requests with as little as 1-3 day lead times. Not only can Arps Dairy handle minimal lead times with distributor partner orders, but…
Arps Dairy also guarantees the product to be fresh. In fact, Arps Dairy is fully committed to ensuring customers receive the freshest product with the best possible dates. To ensure the freshest products possible, items meeting the batch requirements are guaranteed to be processed fresh as ordered. We call this our Freshness Guarantee, and if a product is not made to order, ensuring the freshest dates possible, Arps Dairy commits to running a special batch and making a special delivery to you in an effort to make the situation right. While we have this guarantee in place, we have never had to act upon it as all efforts are made to run product to order.
Arps Dairy prides themselves on going above and beyond in terms of customer services. In fact, we have also have a customer service guarantee as well – we call it our Promise to Guarantee Full Service. We are committed to providing value through reducing the workload of our customers and therefore increasing our customer's profitability through dedicated and trusted service. To ensure our customers receive the best service possible, we guarantee that when a product is delivered to a customer, it will be placed in the correct designated area, that any current Arps Dairy stock will be rotated to ensure fresh dates and increase profitability (while reducing waste), and that all empty Arps Dairy cases will be picked up and returned to reduce clutter. Additionally our drivers will assist in areas of merchandising. If this guarantee is not upheld as a result of any fault of Arps, we will dispatch our Customer Service Specialist to your location as soon as possible to correct any customer service error or desire.
Arps Dairy offers unique dairy products with a compelling, and true story. Arps Dairy products are sourced from small, local family farms who raise cows in the most responsible manner possible with the utmost respect of their well-being and comfort. We know each of our family farmers by name, and are dedicated to being transparent about our dairy's product life-cycle from what goes on at the farm all the way to the fridge. This transparency is part of a process we call 'Dairy With Integrity'. Another component of Dairy With Integrity involves decisions that are made at our creamery with regards to our ingredient profile. For example, Arps Dairy products never use high fructose corn syrup, always real granulated sugar, and a proprietary blend of high quality Forbes chocolates. With the combination of great tasting products produced responsibly and a true, compelling story, Arps Dairy offers independent dairy distributors a 'best kept secret' of dairy products.
Arps Dairy's desire with all customers, including our independent distributors, is to focus on building the relationship and become true business partners. Our goal is to form long lasting relationships that are mutually beneficial and successful.
If you are an independent dairy distributor looking to form a successful business relationship with a unique partner that operates as a Dairy With Integrity, we invite you to contact Arps Dairy to learn more about our processes and products. Doing business with Arps is extremely easy and rewarding, and we welcome the opportunity to talk to you about it in more detail.
Respectfully,
TJ Boyers, Account Manager
Arps Dairy, Inc.
(419) 782-9116
tjboyers@arpsdairy.com