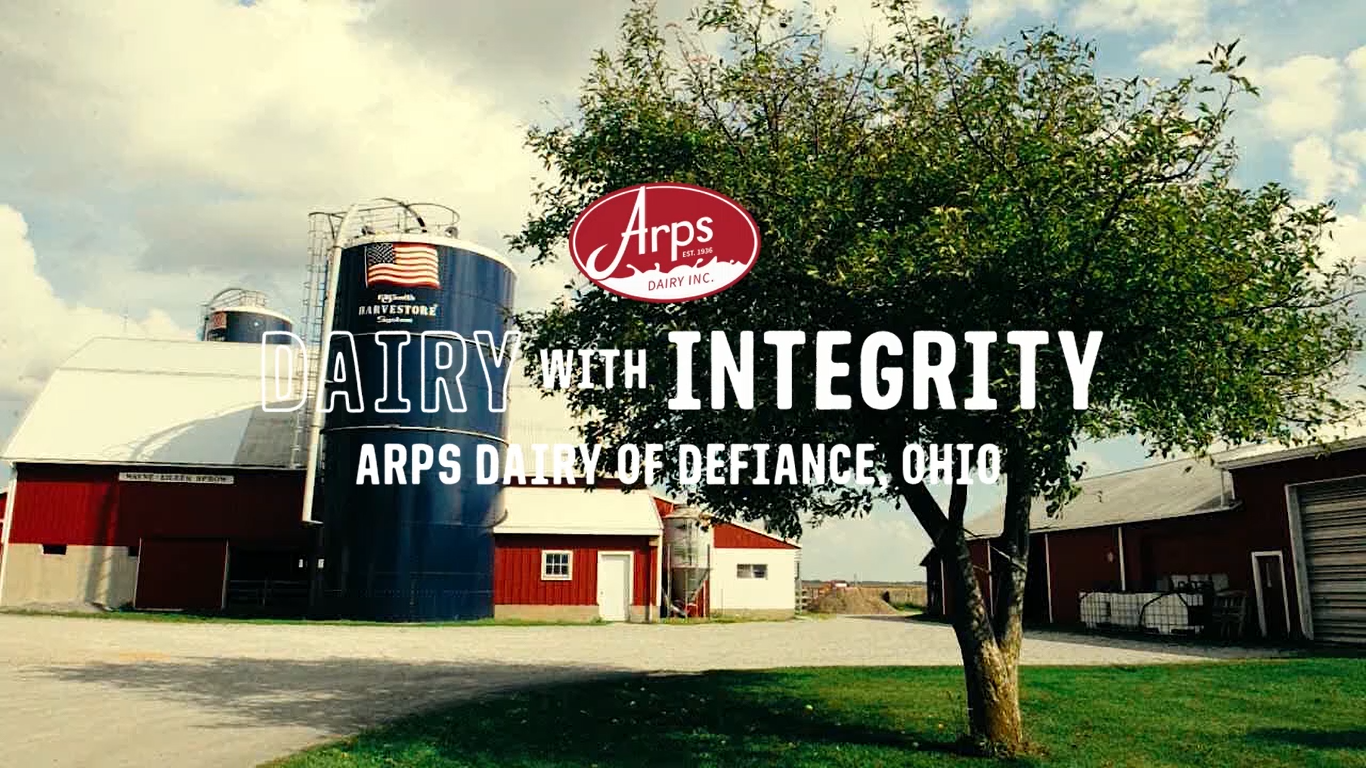 It's been said that a company is truly only as great as the people who embody the mission of the organization, those who go above and beyond to see the company succeed and to make their customers happy.  In other words, great companies are great because they have great employees, and Arps Dairy's employees are no exception to this rule! Each and every Arps Dairy employee has a specific function and brings unique value to our organization, and we are honored give our community and customers (both new and old) an overview of the unique values each of our employees brings to our table that ultimately results in delicious products on your table.
Our Ownership Team
Our ownership team is made up of individuals from a variety of backgrounds including those with extensive experience in dairy farming, processing, and finance.  Their collective experience offers a unique check and balance that is ideal for driving the long-term vision of Arps Dairy with the ultimate goal of growing the creamery in order to continue to provide the community with local, fresh dairy products.
Our Leadership Team
Our leadership team is responsible for bringing discipline and accountability into the organization, taking the vision down to the ground and making it real. Our leadership team always acts with the greater good in mind by performing actions, making decisions, and offering a personal example of how to live the defined company values. The leadership team is comprised of:
Denny Roehrig: There is no component of the organization that Denny isn't extensively in tune with.  With 33 years of experience, Denny is able to identify issues (and also knows the solution) by hearing alone.  With this level of experience, it's no wonder that Denny is tasked with leading the day to day operations.
Adam Donaldson: Bringing the vision down to the ground and making it real is no simple task, yet Adam spearheads the leadership team and together through teamwork and open, honest communication, this rewarding task is being accomplished.  Adam has additional oversight of the company's finance, HR, IT and marketing functions.
Nick Roehrig: Much like Denny, there isn't much about the manufacturing process that Nick doesn't know.  Not only is Nick responsible for maintenance of the company equipment, fleet, building and grounds, but Nick also functions as the production manager, leading a team of 11 individuals.  Nick's dedication to his efforts have been recognized by both management and his peers.
Our Sales and Customer Service Team
Our sales and customer service team are responsible for obtaining new customers and building relationships into long-lasting partnerships. Our sales and customer service is made up two steller individuals who are able to capitalize on each other's strengths and weaknesses:
TJ Boyers: TJ Boyers is Arps Dairy's rock-star salesman.  Aside from TJ's uplifting and people-friendly personality, other qualities that make him a great representative of the Arps Dairy brand is his experience.  TJ has worked in every major capacity of the Arps Dairy system, including production, distribution, and has even dabbled in administration.  With knowledge like that, there aren't many questions he can't answer.  TJ also has oversight of Arps Dairy's distribution function.
Our Administrative Team
Our administrative team is primarily responsible for accounts payable and receivable, payroll and order processing.
Marlene Meyer: Marlene expertly handles all of the intricacies of daily accounts receivable and payable as well as payroll reporting and order processing.  Aside from that, Marlene is a highly dependable employee.  Her work is always done promptly and is only absent on rare occasions.  While those qualities make Marlene great at her job, it is her caring nature makes her a great employee.
Our Production Crew
Our production crew makes up the largest section of our workforce.  Their responsibilities revolve around one of several functional areas: Prep work, HTST, Jug Filler, Bag Filler, Cultured Filler, Half Pint Filler and Clean-up.  Regardless of the area of work, the responsibilities of are the same: Ensure product quality and safety, and follow procedures for consistency.  Our production crew takes these responsibilities seriously and performs them dutifully, which results in a quality product for you and your family.  Our production crew is made up by:
Jeff Deming
Andrew Muncy
Alan Burt
Chris Butler
Josh Villanueva
Robert Velsor
Brandon D'Angelo
Tony Skiver
Steve Dusseau
Joe Emerling
Justin Alvarado
Chaz Sweinhagen
Our Distribution Crew
Our distribution crew is responsible for delivering, stocking, rotating and merchandising our product in customer coolers; however, their most important responsibility is customer service.  Our distribution crew takes their role of the face of Arps Dairy seriously, always putting the customer first in every situation.  They are on first name-basis relationships with their customers and rightfully pride themselves on ensuring our strict criteria for customer service is upheld during each delivery.  Members of our distribution crew consist of:
Jerry Santos
Jim Call
Chris Cook
Troy Chmielewski
Paul Davis
Robert Hegler
Our Field Rep
Arps Dairy is blessed to have Dr. Greg Edwards, DVM, as our Field Rep.  The primary purpose of his job is to work one-on-one with our family farmers to help ensure that Arps receives the best quality product possible, starting at the farm.  It's an integral part in adhering to our Dairy With Integrity philosophy as a quality product in consumer's refrigerators can only occur if their is good quality throughout the entire process.  Happy, healthy cows produce the quality milk, and that is what Dr. Greg Edwards, DVM helps our family farmers achieve.
COLLECTIVELY
As a whole, each and every Arps Dairy employee embodies our core values of quality, honesty, respect, care, service-minded and joy.  It is because of them that we are able to achieve our mission of building strong relationships by bringing quality dairy products from our farms to our community.  It is because of them that Arps Dairy is a great company – a producer of quality dairy products and a good steward of our community – and for that, we thank them!