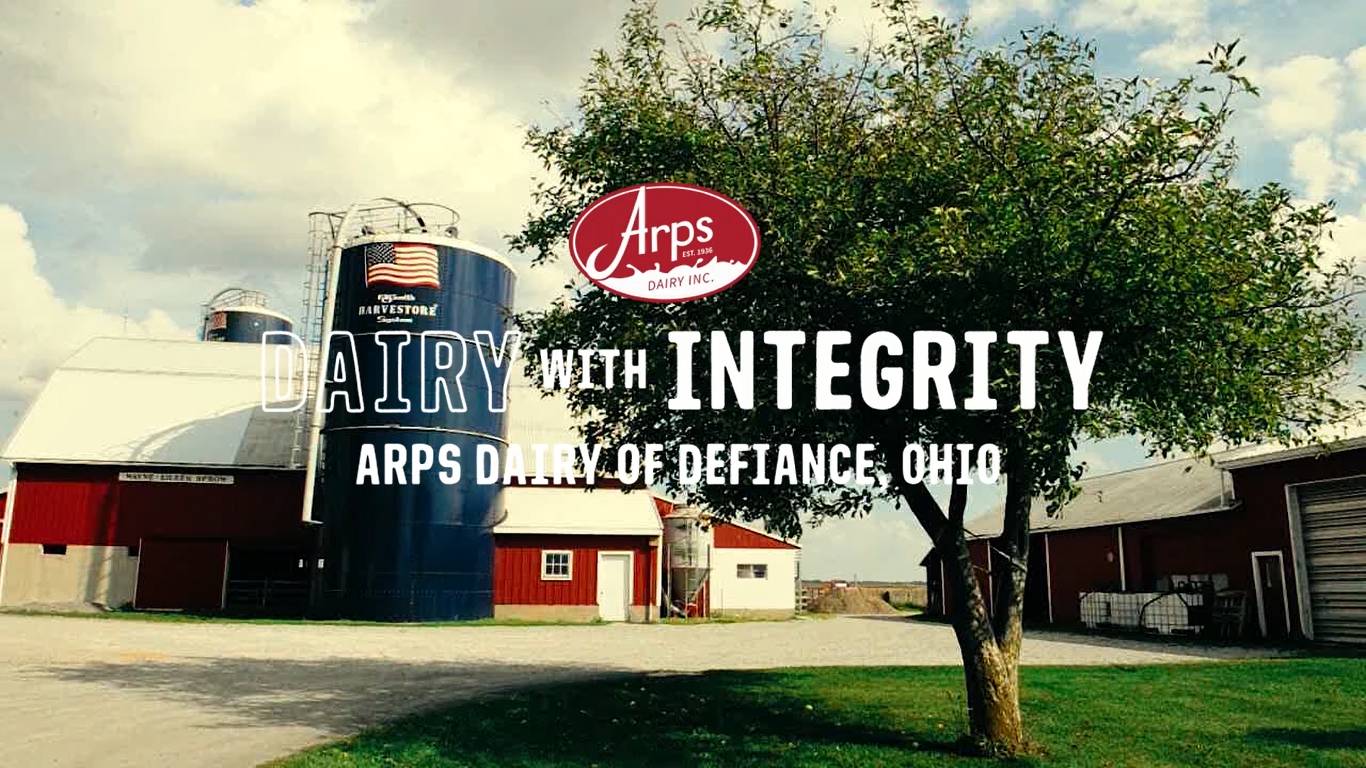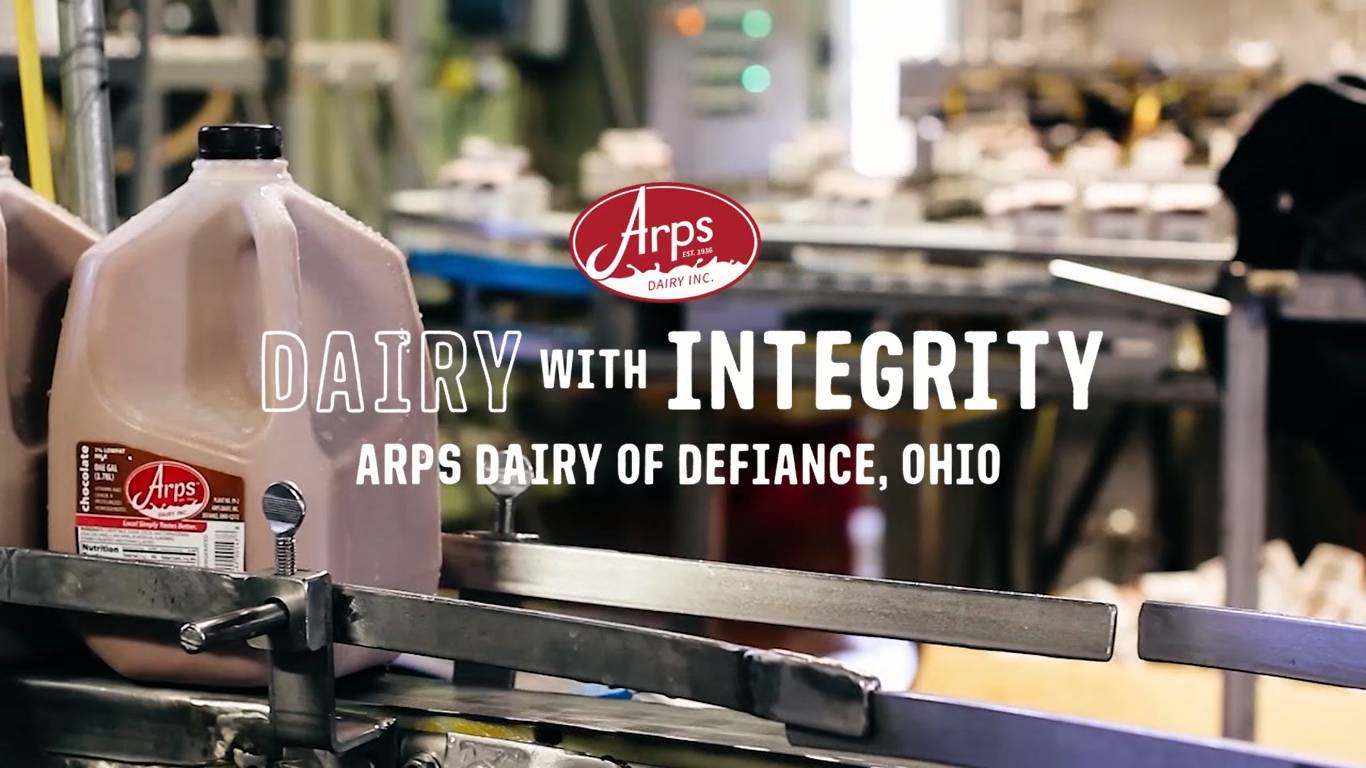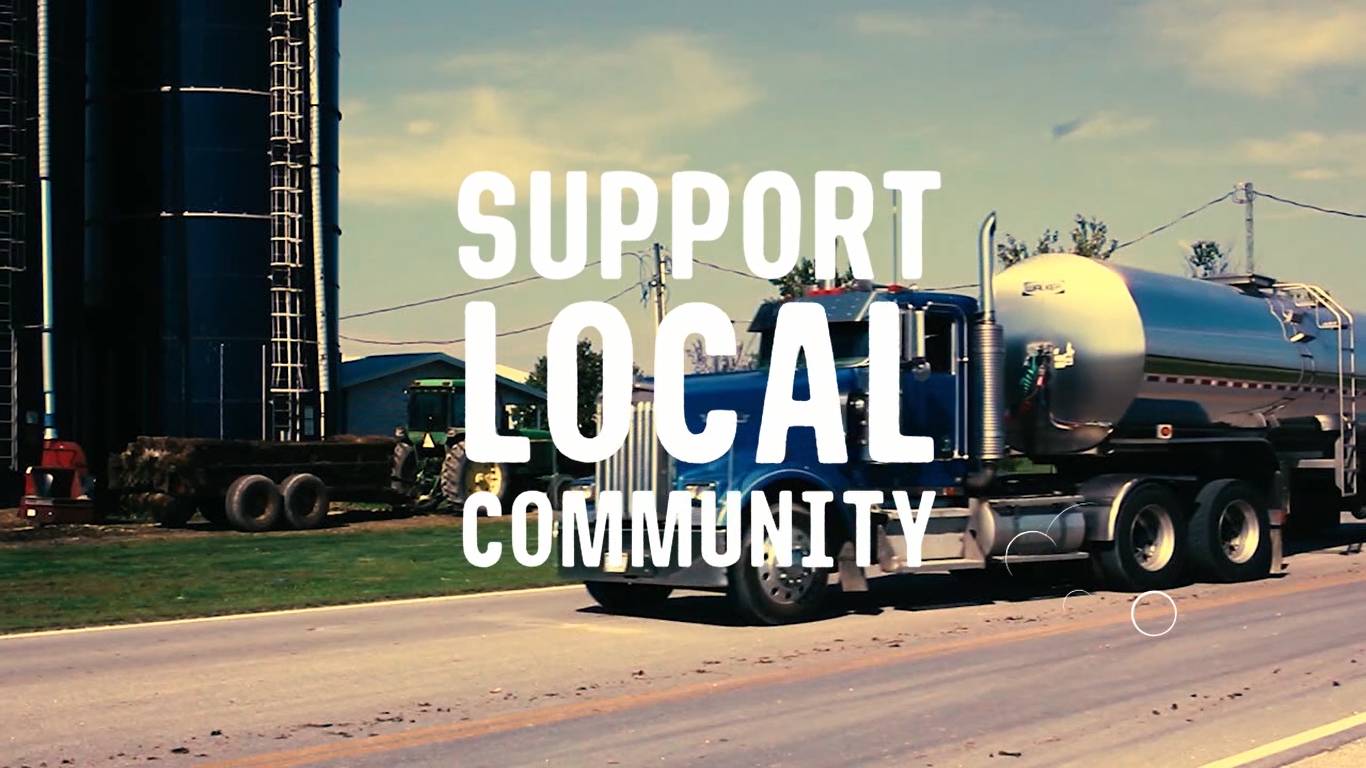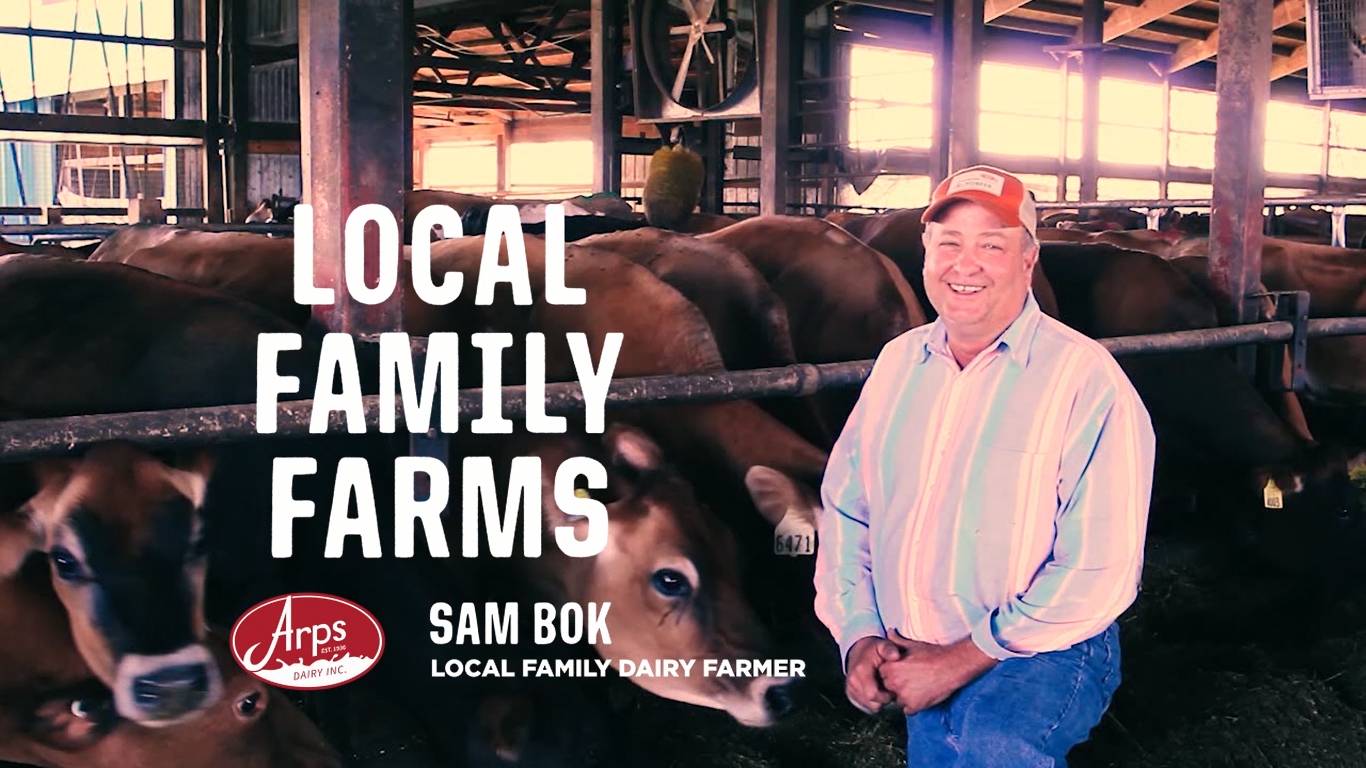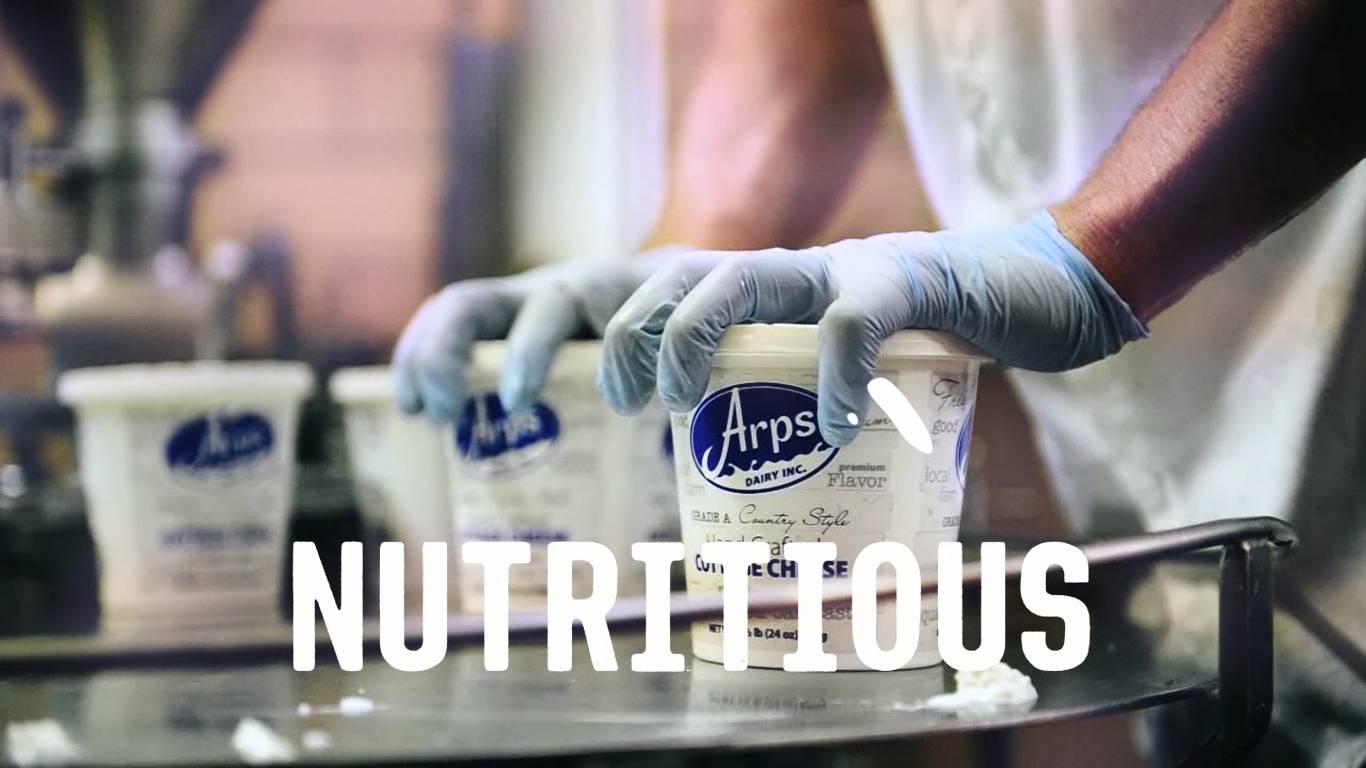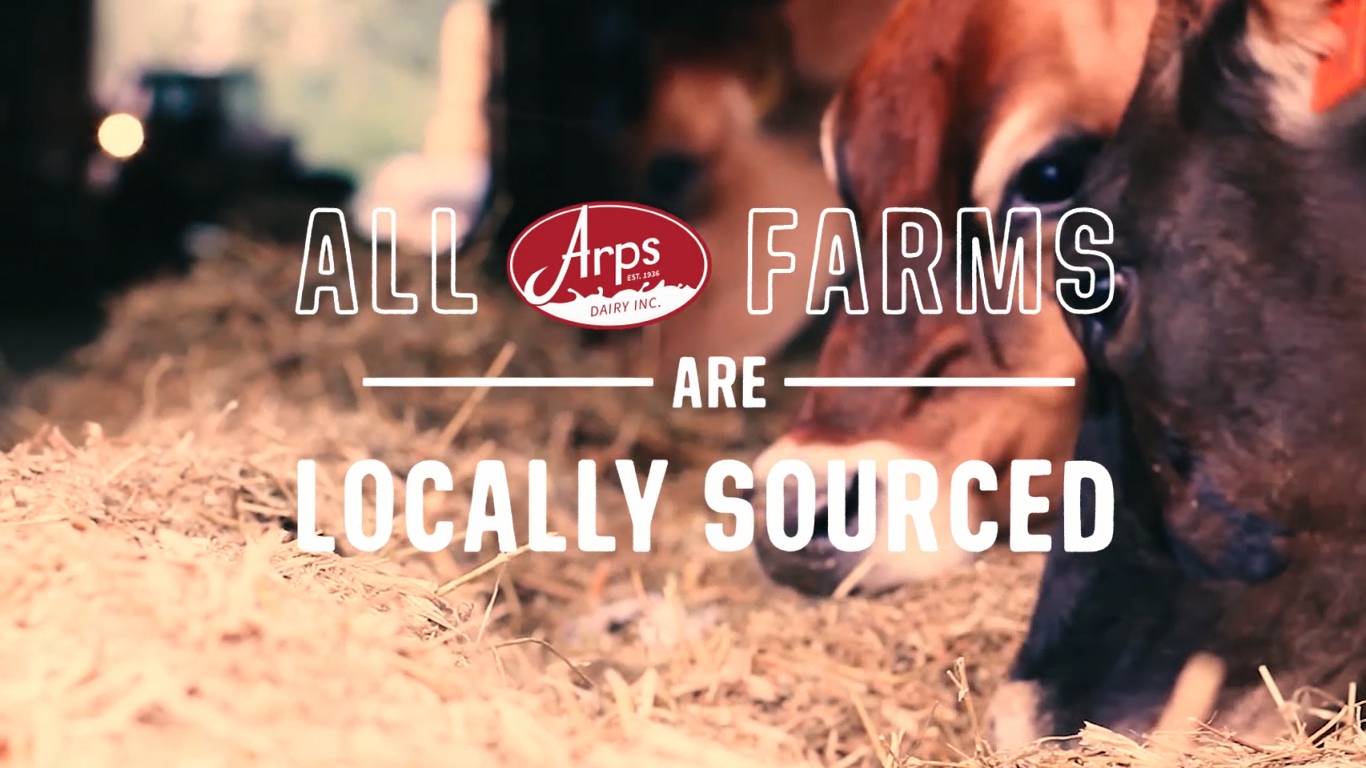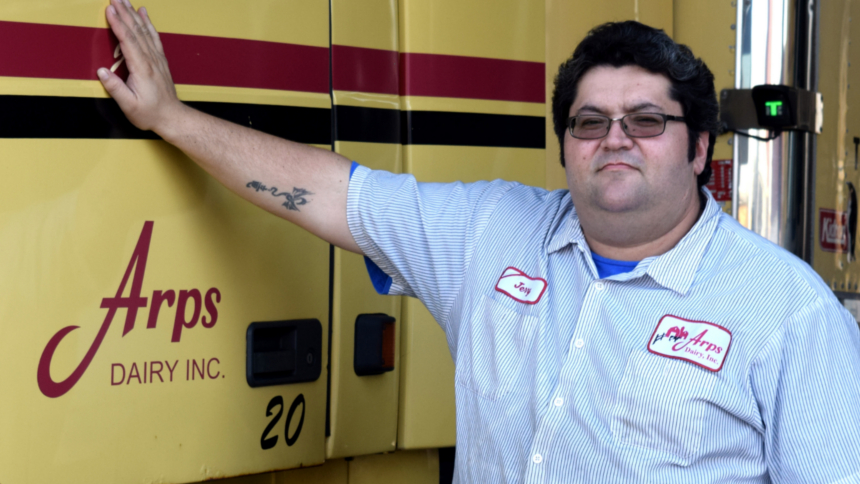 "With all of the hard work, dedication and attention to detail that goes on at the farm and in our creamery, there is a lot of time and care that goes into ensuring every Arps Dairy product is produced in the most responsible way possible." – Jerry Santos
Meet Jerry Santos
Jerry Santos is a delivery driver for Arps Dairy, which requires him to deliver milk to local grocery stores and convenience stores. Jerry prides himself on his easy-going personality. "Being able to get along with anyone is a great characteristic to have, especially when in a customer facing role," Jerry explained. "I enjoy creating relationships with my customers. I enjoy getting to know everyone on a first name basis and laughing with each other".
Jerry's history with Arps Dairy goes back to his childhood where he can recall Arps being served in his house and at his school. When Jerry thinks of Arps Dairy, he thinks of local products sourced by family farms right within his own community. "You can't get a fresher, higher quality product than one that travels less than 30 miles from farm to table," Jerry explained.
Jerry began working at Arps within the plant functioning as a jug filler. The jug line team is the group responsible for bottling all of the delicious Arps Dairy products that come in a plastic jug. Over the years Jerry has advanced to a delivery driver and has seen the product line improve. "Arps products have the same great quality they always have; however, I've seen the product line expand into some new and exciting adventures, mainly with the addition of soft serve ice cream and our new Farm Fresh milk line".
Jerry wants the community to know and understand the time and care we put into our products. "With all of the hard work, dedication and attention to detail that goes on at the farm and in our creamery, there is a lot of time and care that goes into ensuring every Arps Dairy product is produced in the most responsible way possible".
As part of National Dairy Month, Jerry will be given a Dairy Care Package, compliments of Arps Dairy, that he plans to pass along to a well deserving family member.