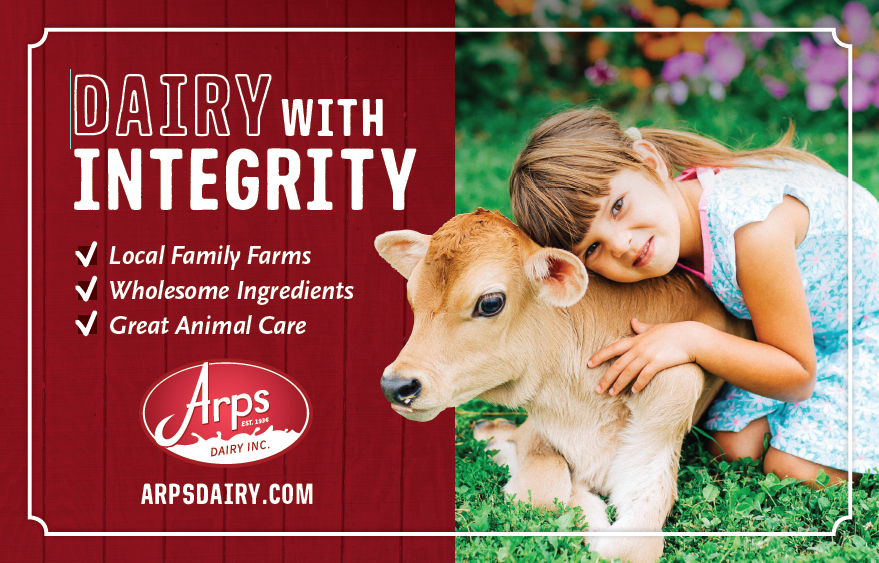 Arps Dairy offers industrial dairy users cost effective methods to obtain bulk dairy products in numerous quantities, be it tanker, tote, dispenser bags or pails. At Arps Dairy, we want to partner with industrial dairy users. We want to build a relationship with you that evolves into a mutually beneficial business business partnership. We do this by being flexible to your needs by offering short order lead times, guaranteeing product freshness and customer service, and offering you better, local products from family farmers at a competitive price.
Custom Culinary Products
Going beyond dairy commodities, we are able to work with your food scientists and research and development team to provide creative culinary products and breakthrough dairy solutions that meet your exact specifications. If you have a product that needs produced, our combination of plant expertise and production equipment, filling and packaging equipment and skilled trained staff are here to help you fulfill your custom culinary needs.
Call (419) 782-9116
Call us today for more information!
Ask for TJ Boyers or Denny Roehrig to begin your B2B relationship with Arps Dairy.
Tanker Dairy Products
If you are a large industrial dairy user utilizing 4.1M pounds of fluid milk per year or more, you likely have already determined that tanker quantity is likely the most cost effective manner in which to obtain your fluid milk supply. Arps Dairy offers delivery service of pasteurized and homogenized fluid milk in any butterfat percentage your need calls for.
Arps Dairy is also capable of delivering tanker quantities of cream, buttermilk, half-and-half, and any other fluid dairy product you may need at extremely competitive pricing.
Tote Dairy Products
As a medium to large size organization utilizing 100,000 – 4.1M pounds of fluid milk per year, you may find yourself needing a variety of dairy products in tote quantity. If you are seeking fluid milk, cream, buttermilk or half-and-half in a tote, Arps Dairy offers the products and services you need at a highly competitive price.
2.5 and 5 Gallon Dispenser Bags
If you are a smaller industrial user of dairy products, the most economical method of obtaining your fresh dairy products is in 2.5 or 5 gallon dispenser bags. Arps Dairy is capable of supplying you with the highest quality dairy products at a competitive price in 2.5 or 5 gallon bag quantity. Be it fluid milk to your butterfat specifications, cream, half-and-half, buttermilk or any other fluid dairy product.
30 Pound Pails of Sour Cream
If you use large pails of sour cream to make creamier sauces, amp up salad dressings, as a base for flavorful dips, or to make tangier, richer desserts, we may have just what you are looking for! We can provide you bulk sour cream in 30 pound pails for your industrial dairy needs.
Dairy With Integrity
As an industrial dairy user, when you purchase bulk dairy products from Arps Dairy to use as an ingredient in your food products, you take part in our great story of dairy sourced locally from family dairy farmers who are all located within 30 miles of our creamery and who care for their animals with the utmost respect and compassion. Doing things the right way throughout the entire supply chain is a core belief of Arps Dairy that we call Dairy With Integrity. We invite your to learn more about what Dairy With Integrity means to us.