About Arps Dairy
Want to
give us a try?
Our locally sourced fluid milk, cream and cultured dairy products which feature premium, natural ingredients and milk sourced from local family-owned dairy farms contains a flavor profile that is purely satisfying. If you would like to give any of our delicious dairy products a try, contact our sales team to arrange a sample delivery to your business location.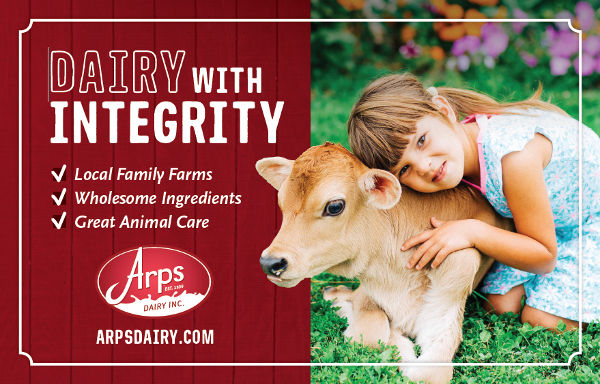 What Makes Arps Dairy A Great Company?
Great People.
It's been said that a company is truly only as great as the people who embody the mission of the organization, those who go above and beyond to see the company succeed and to make their customers happy.
Our Ownership Team
Our ownership team is made up of individuals from a variety of backgrounds including those with extensive experience in dairy farming, processing, and finance.
Our Administrative Team
Our administrative team is primarily responsible for accounts payable and receivable, payroll and order processing.
Our Leadership Team
Our leadership team is responsible for bringing discipline and accountability into the organization, taking the vision down to the ground and making it real.
Our Production Crew
Our production crew makes up the largest section of our workforce, and they have the greatest responsibility of producing a high quality product for our customers.
Our Sales and Customer Service Team
Our sales and customer service team are responsible for obtaining new customers and building relationships into long-lasting partnerships.
Our Distribution Crew
Our distribution crew is responsible for delivering, stocking, rotating and merchandising our product in customer coolers; however, their most important responsibility is customer service.