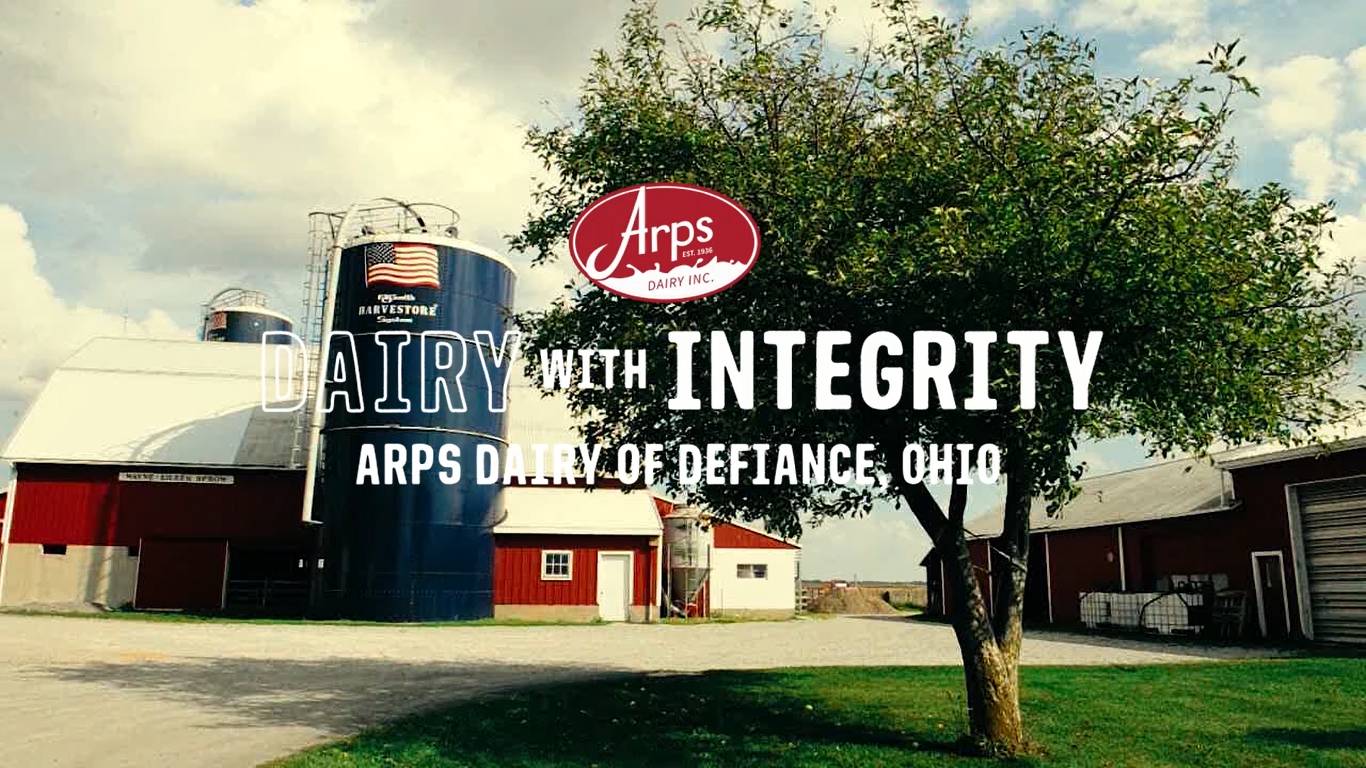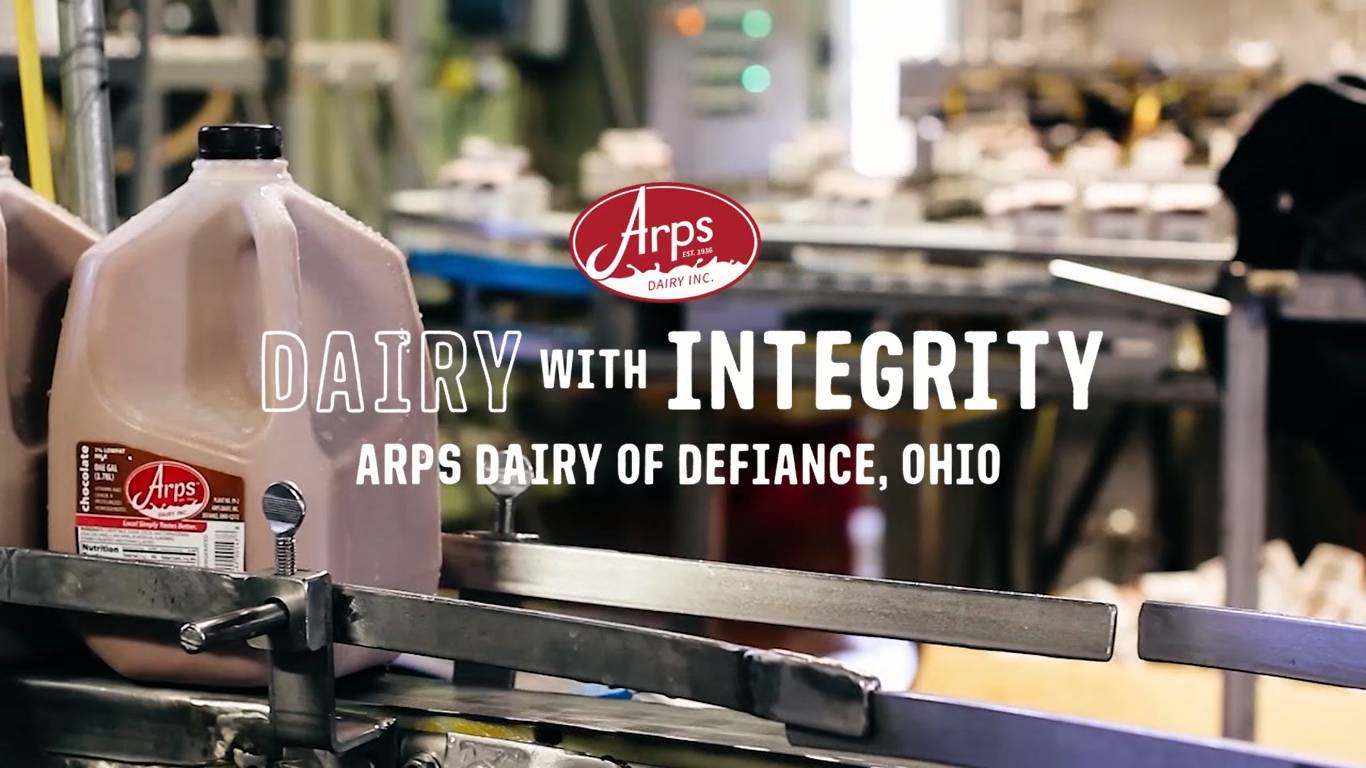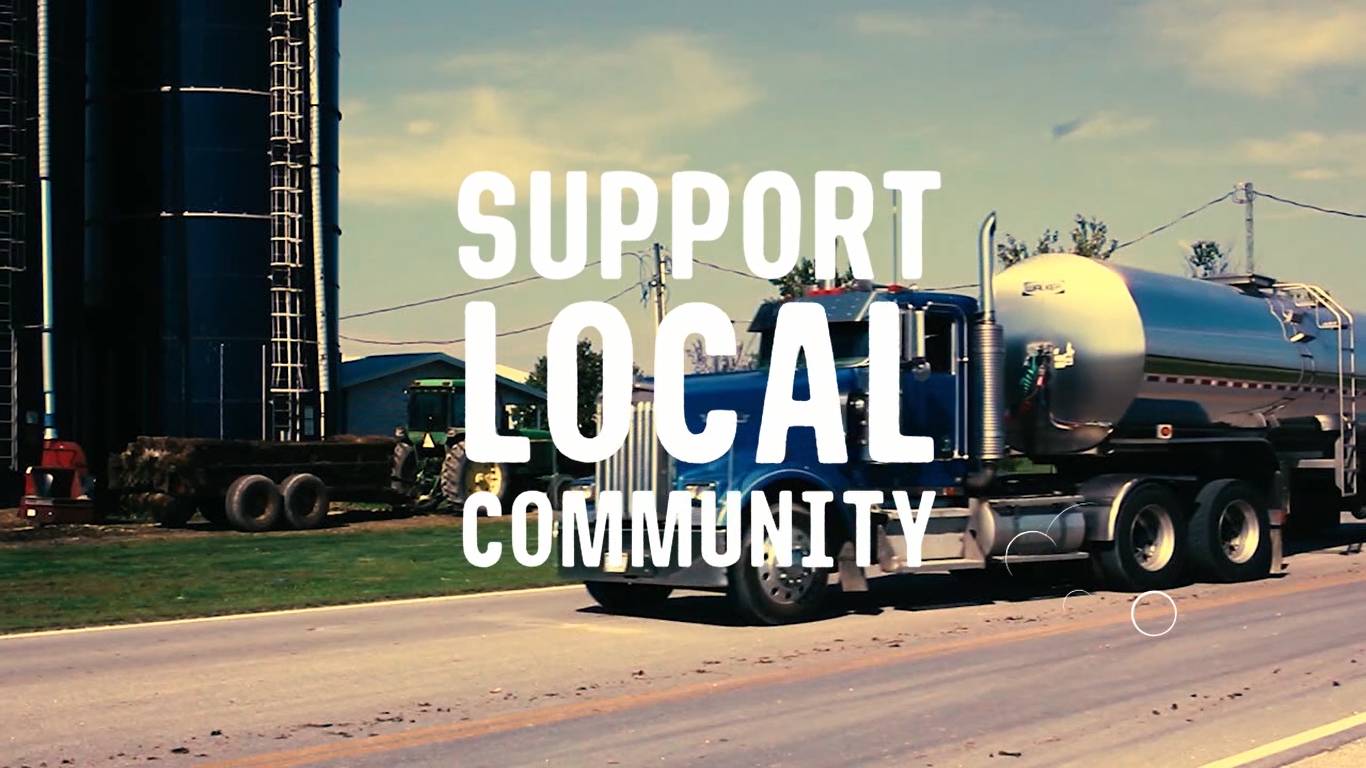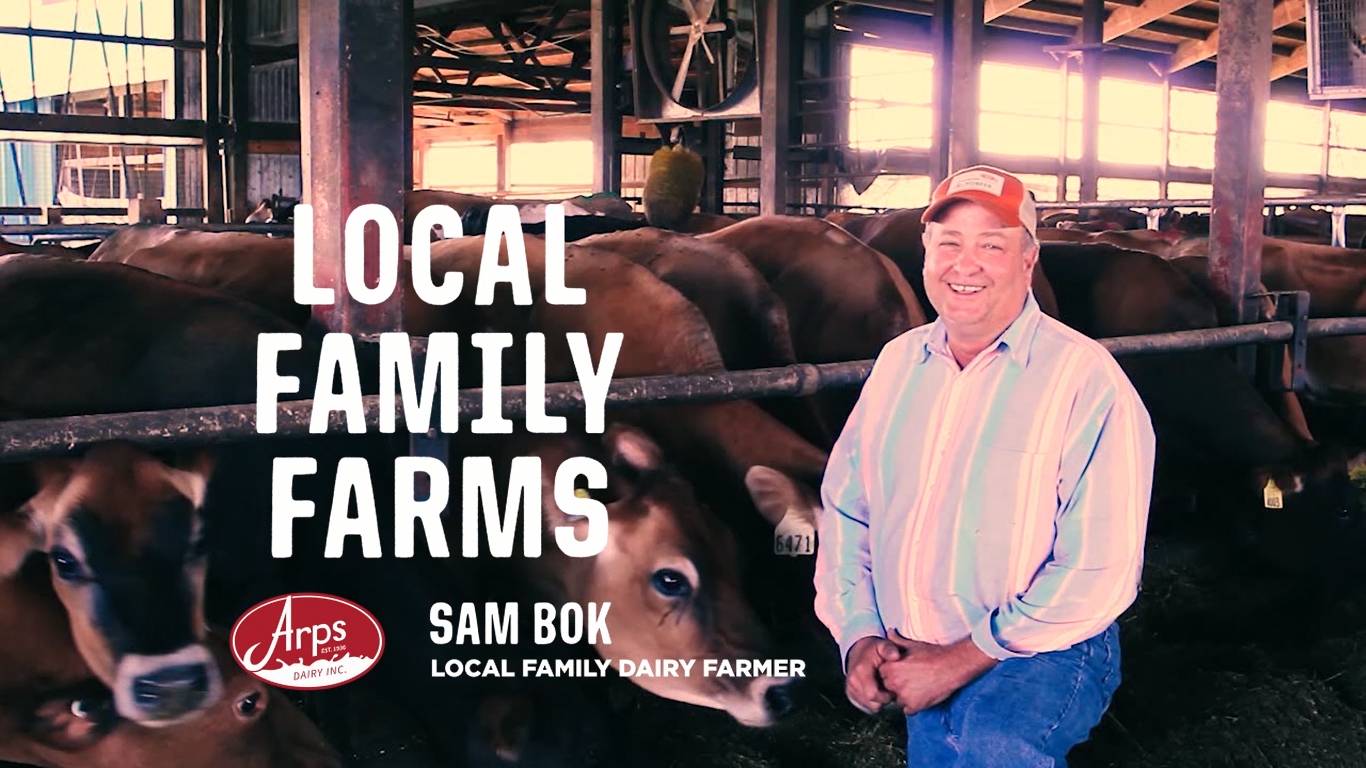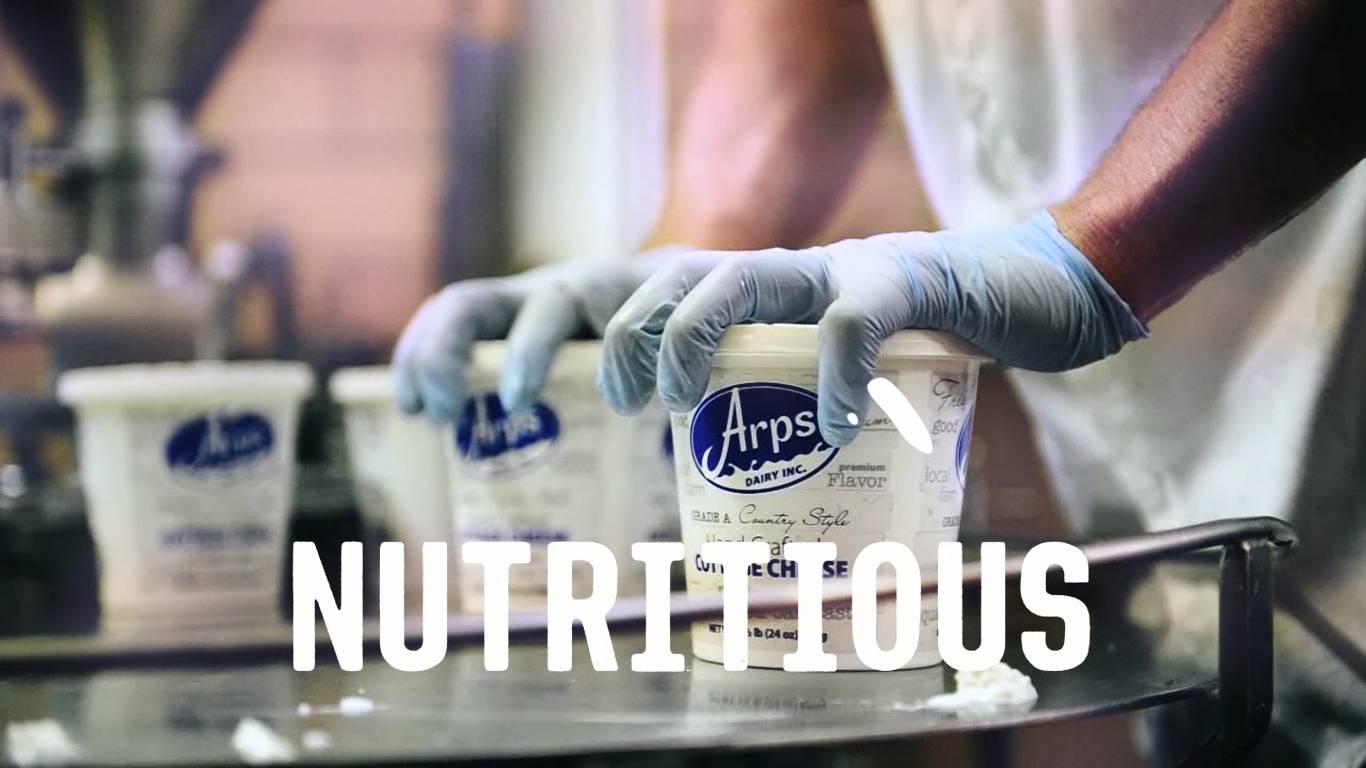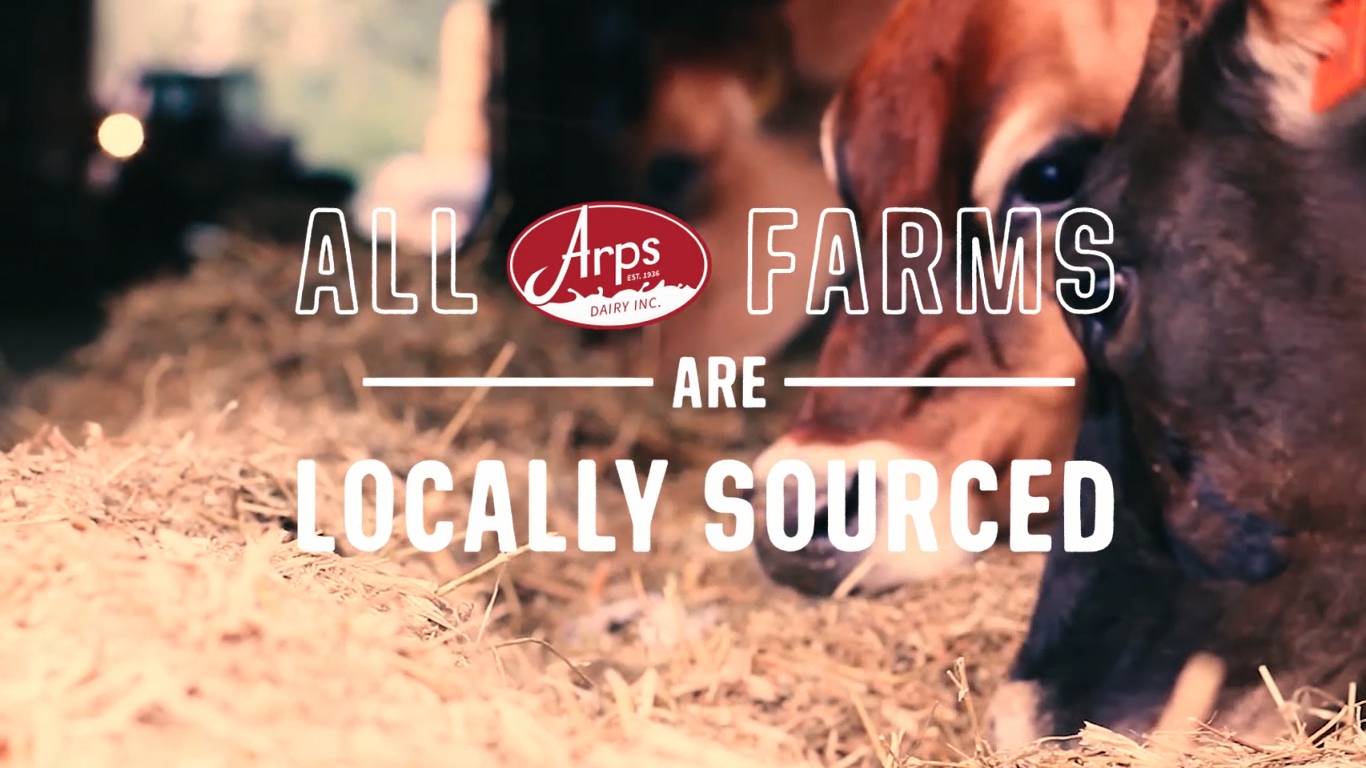 The Paxton Family
High quality milk and wholesome dairy products can be found with every Arps Dairy label. It is through the dedication of our dairy producers that Arps has been able to provide the high standard of dairy products our customers have come to expect. Therefore, it is with gratitude we introduce one of our outstanding producers, Ron Paxton.
The Paxton farm has been in the family for many years. Ron's mother and father started the farm in 1959 with two cows they received as a wedding gift from his grandfather. Ron's parents helped with chores for many years after he took over. His father passed away in 2013 and his mother continued helping with chores until about a year ago. Presently, Ron, along with farm manager, Laurie, manages 60 Shorthorn/Holstein cows just outside of Cecil, Ohio.
Cattle comfort is important to Paxton. He is installing more free stalls to increase cattle comfort and they clean the alley way twice a day to ensure a healthy, clean environment. Both Ron and Laurie say they enjoy being with the animals and being able to farm. Ron says, "California isn't the only place with happy cows. Our cows are well cared for and in return they provide us with good quality and an even better tasting product."
Although technology is part of the dairy industry, Ron chooses to manage his records efficiently by taking pictures for photo records and keeping hand written records. Laurie says they know when something is wrong with a cow simply because they are watching each day to ensure animal health and well-being. They milk twice a day which takes around three hours to complete.
As well as maintaining the dairy, there are times the Paxton farm hosts young children who want to try their hands at bottle feeding the baby calves and hand milking. It is an opportunity to share a bit of the dairy with the community, although, Laurie states overall the dairy is a place for working.
Ron has been supplying milk to Arps Dairy for almost 15 years. He appreciates being part of a company that works to produce high quality dairy products. He knows the truck drivers that pick up his milk and can get ahold of the president of the company if the need arises. When asked what their favorite dairy product is, Laurie chooses the cottage cheese saying the flavor is very rich while Ron selects the Farm Fresh white saying, "the Farm Fresh milk is just so good."
It is the privilege of Arps Dairy to highlight some of the amazing producers who are responsible for providing the milk in our outstanding product line. We will continue to support each of them as we work together to create the product our customers have come to expect.