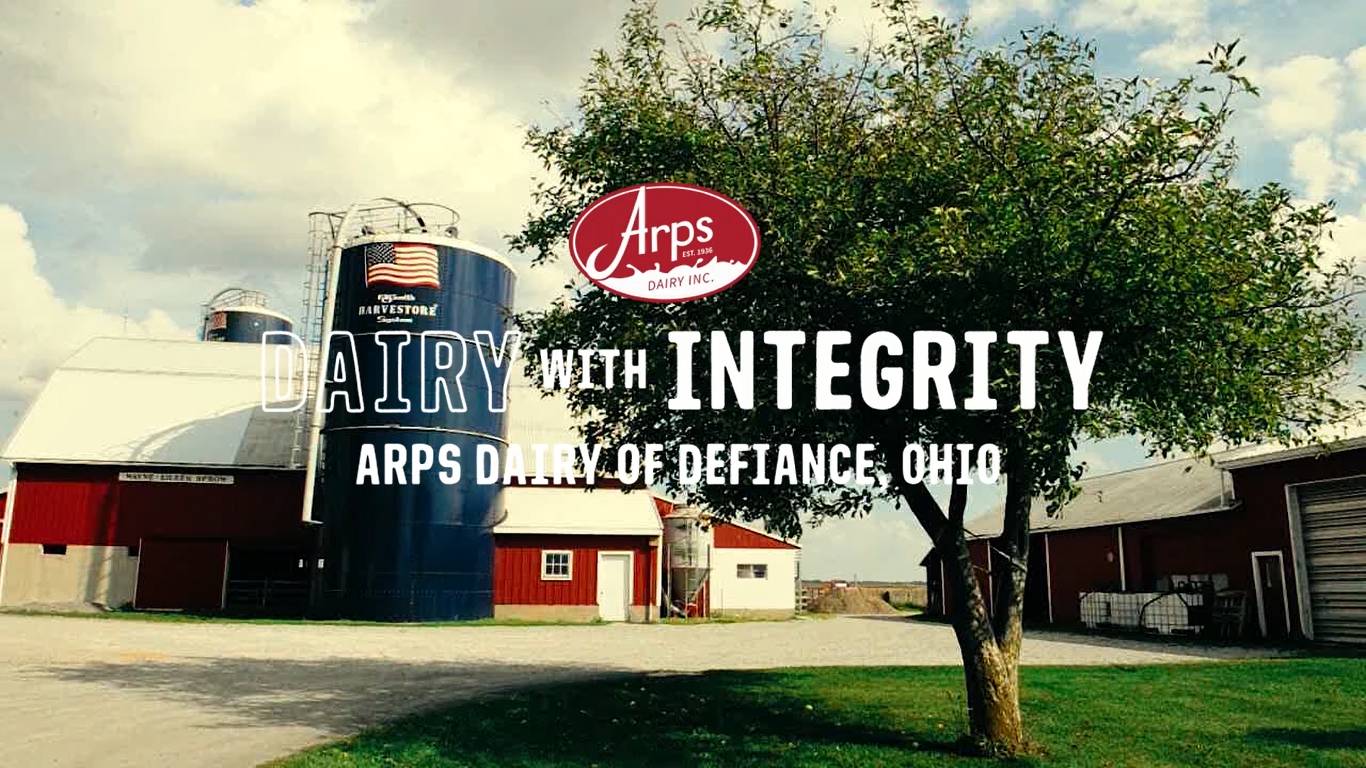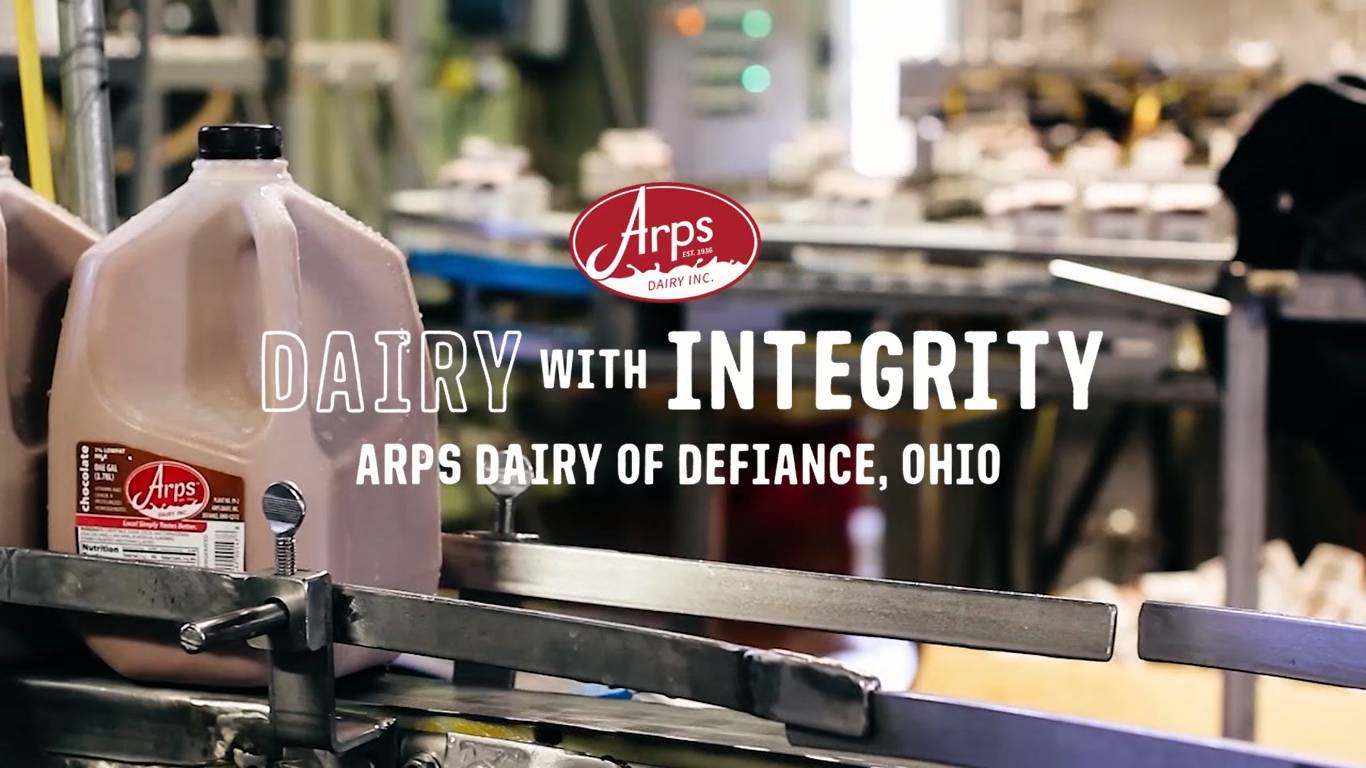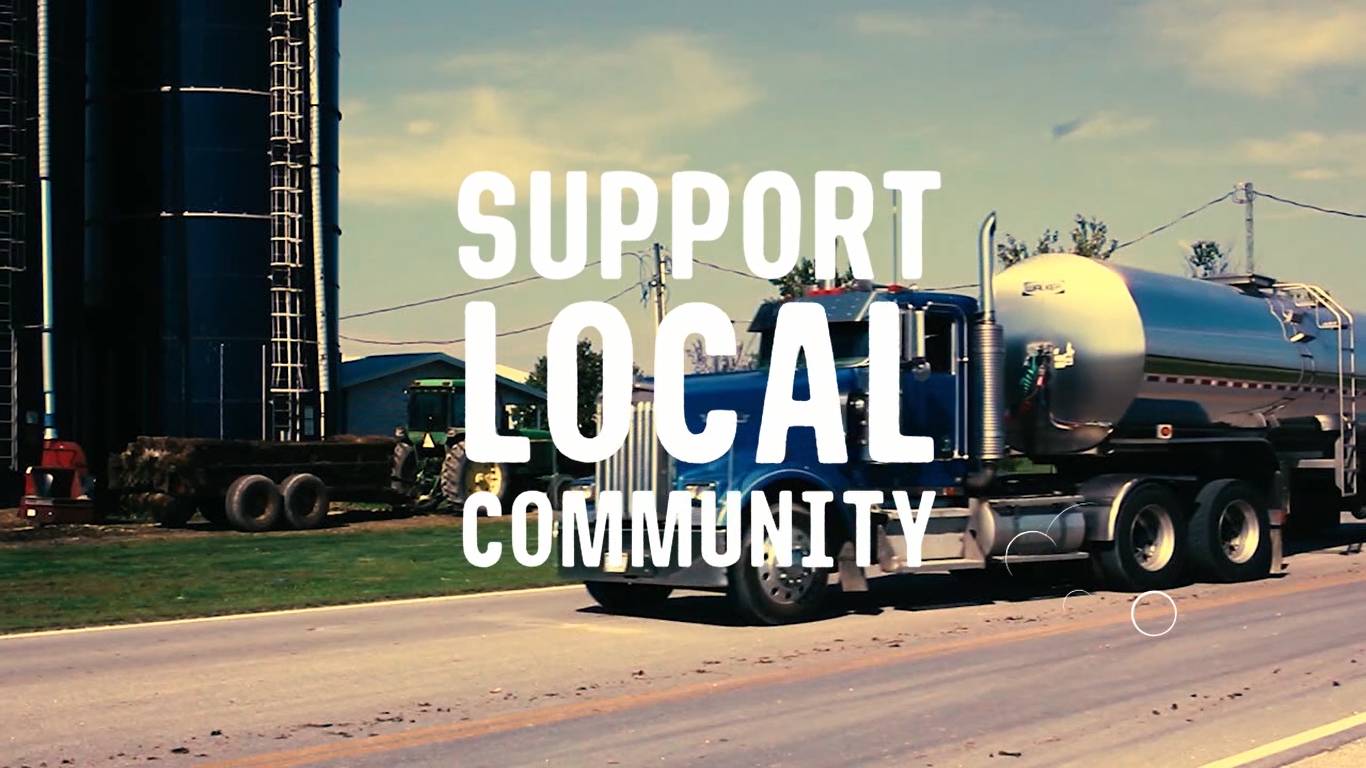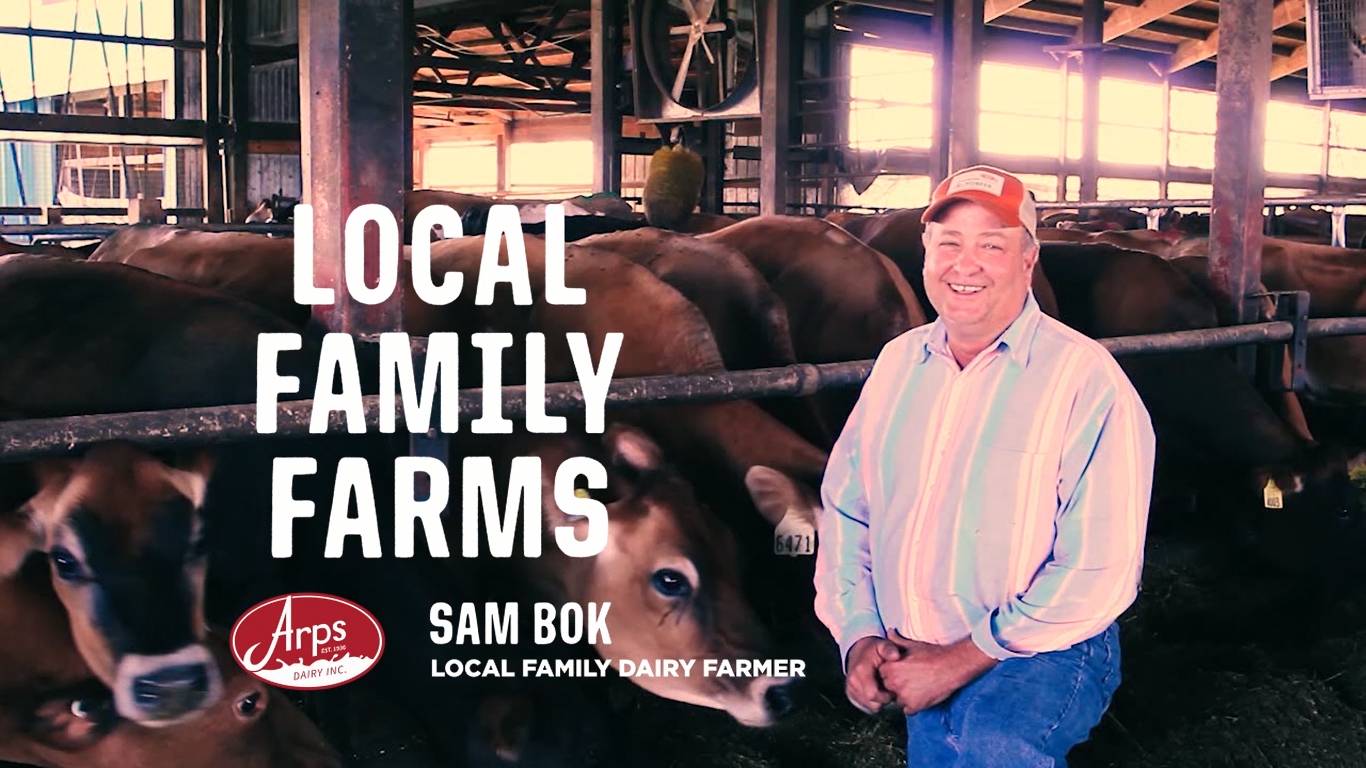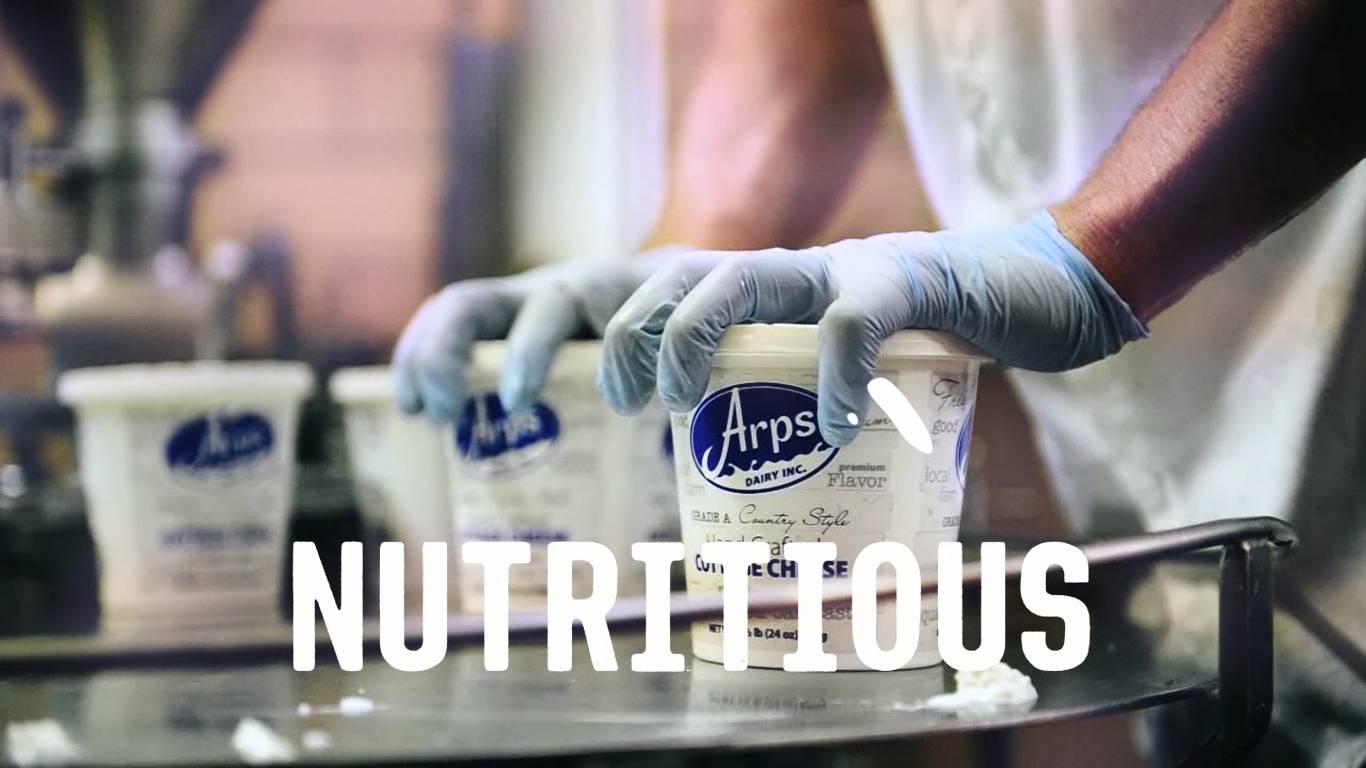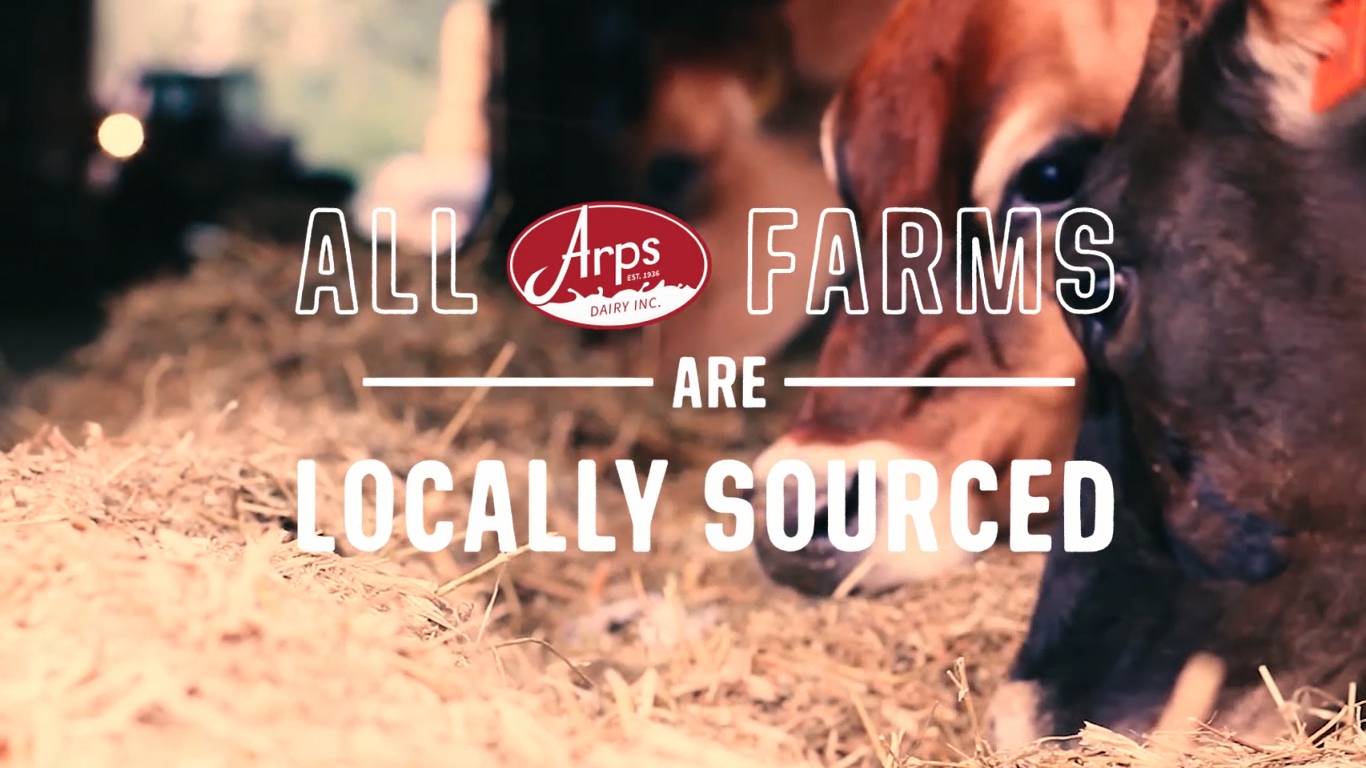 The Rufenacht Family
Arps Dairy is privileged to work with an outstanding group of dairy farmers to produce a product both full of flavor and nutrition. It is our honor to introduce another producer, Richard Rufenacht. He along with his wife, Darlene, own a beautiful dairy located north of Pettisville, Ohio where he milks 50 cows.
Rufenacht is a lifelong dairyman, growing up on a dairy farm until he began his own dairy farm in 1979. His love for this occupation is apparent in his effort to keep the cows comfortable and well cared for. The Holsteins are housed in a free stall barn with plenty of room to move and be relaxed throughout the day. The sixteen large ceiling fans ensure they will stay cool during the summer heat. The barn is kept clean and fresh with chopped straw or sawdust bedding. The cows also have access to pasture grazing as often as weather permits.
Another thing Rufenacht is proud to discuss is his three sons, Kirk, Todd, and Bryce, who he has encouraged to follow their dreams. While growing up on the farm, they worked many hours, milking cows, making feed, planting and harvesting crops, and maintaining and repairing farm equipment, which they still help with evenings and weekends when needed, even though they are involved in their own agricultural related occupations. Richard believes family is a large component of his farm from where it has been to what will happen to it in the future. He says farming is what he knew, what he wanted to do, and what he wants to continue. When asked what his favorite part of the farm is, he responded he likes it all, but he really enjoys raising the calves.
The Rufenacht Dairy has earned numerous quality production awards over the years, indicating a dedication to agriculture and the industry he is a part of. He was inducted into the 2016 Fulton County Agricultural Hall of Fame. He serves on the Fulton County Dairy Association where he supervises groups making milkshakes, and has overseen recent updates to the fair milkshake booth, and fair milking barn equipment.
Rufenacht is happy to reassure the communities and consumers that, "Our milk products are high quality and our animals are cared for at the highest standards". His farm is family owned and operated which is something he takes pride in and will work hard to continue his legacy of raising healthy cows and producing wholesome products.
Arps Dairy is proud to have Rufenacht Dairy as part of its family of dairy producers.