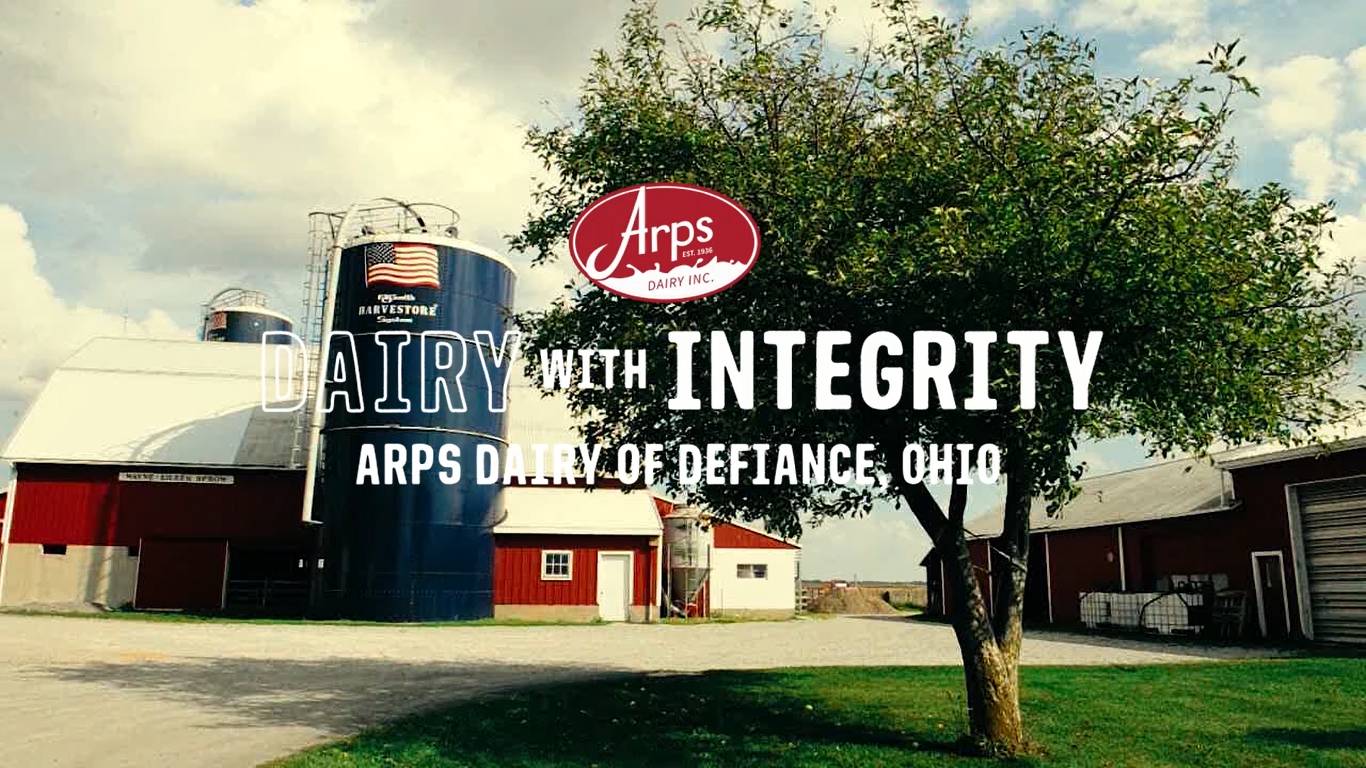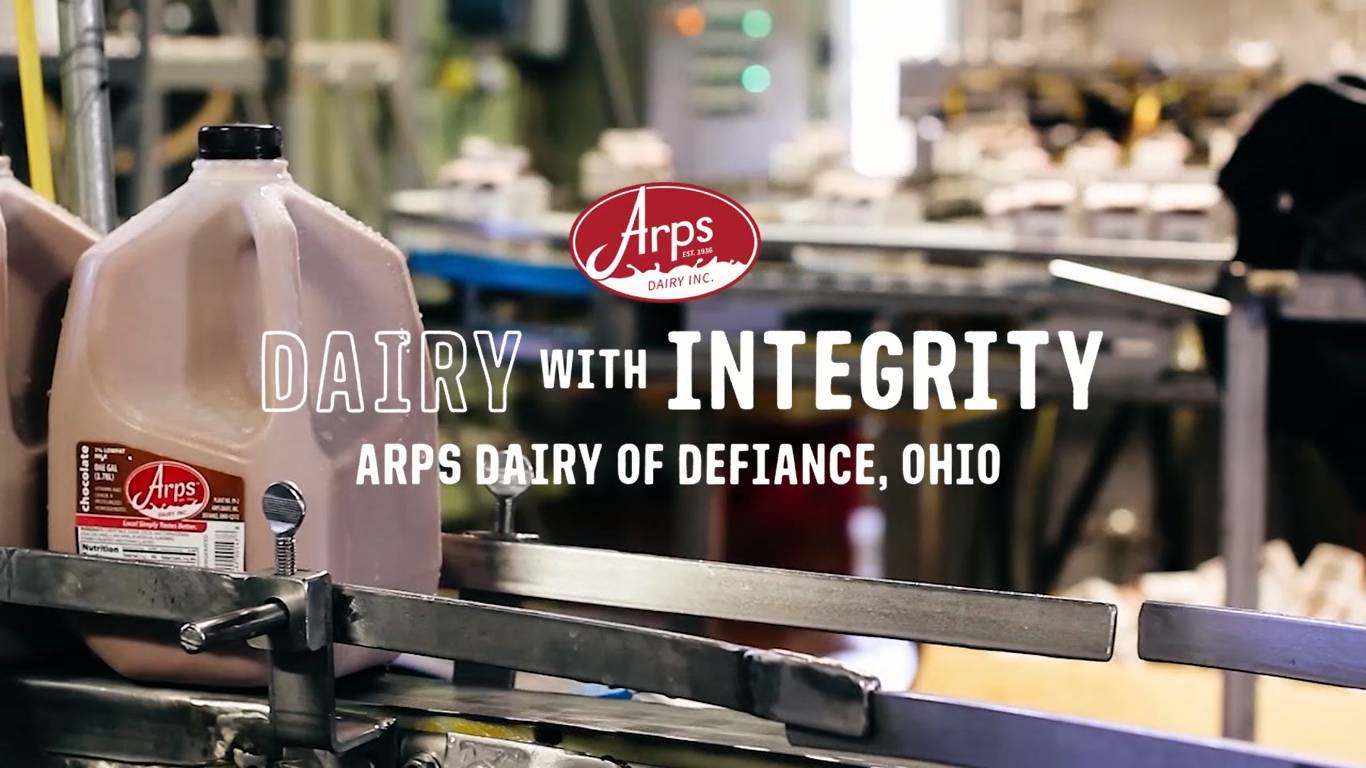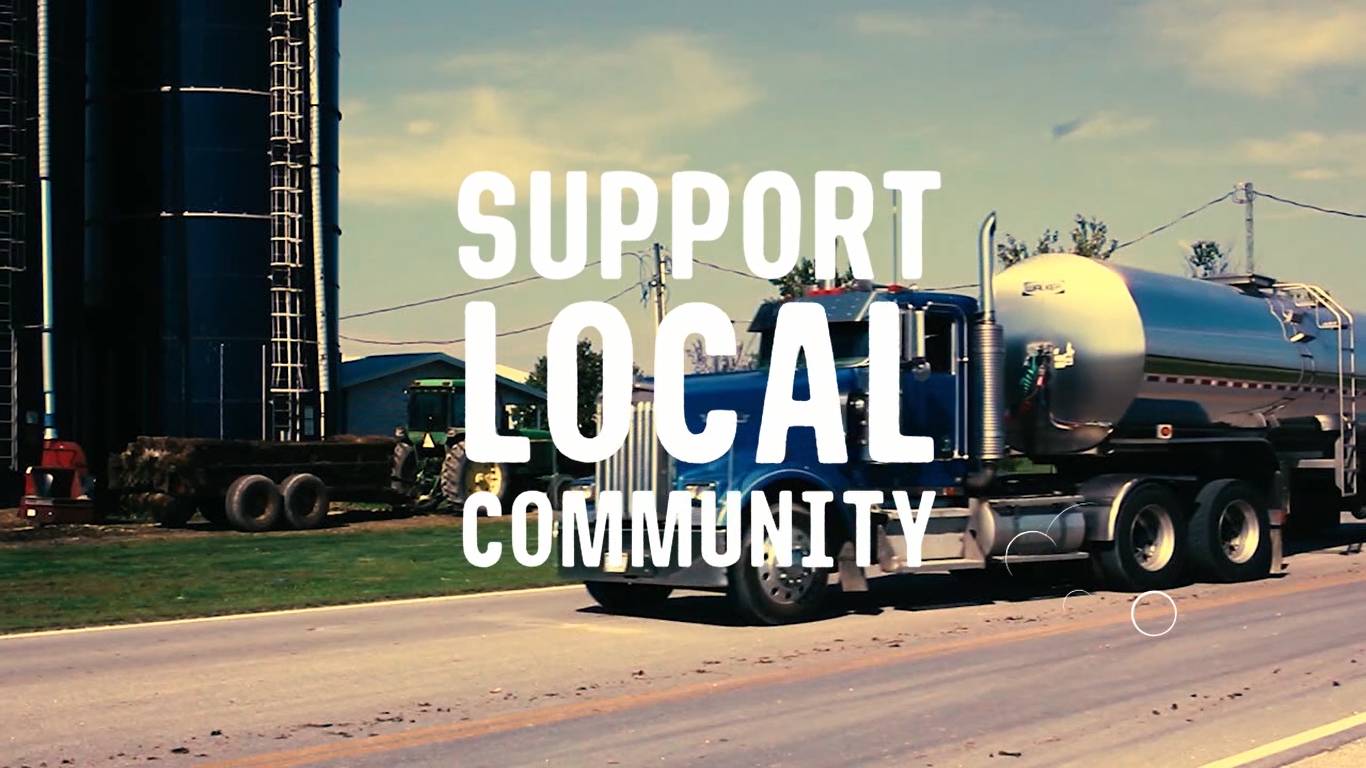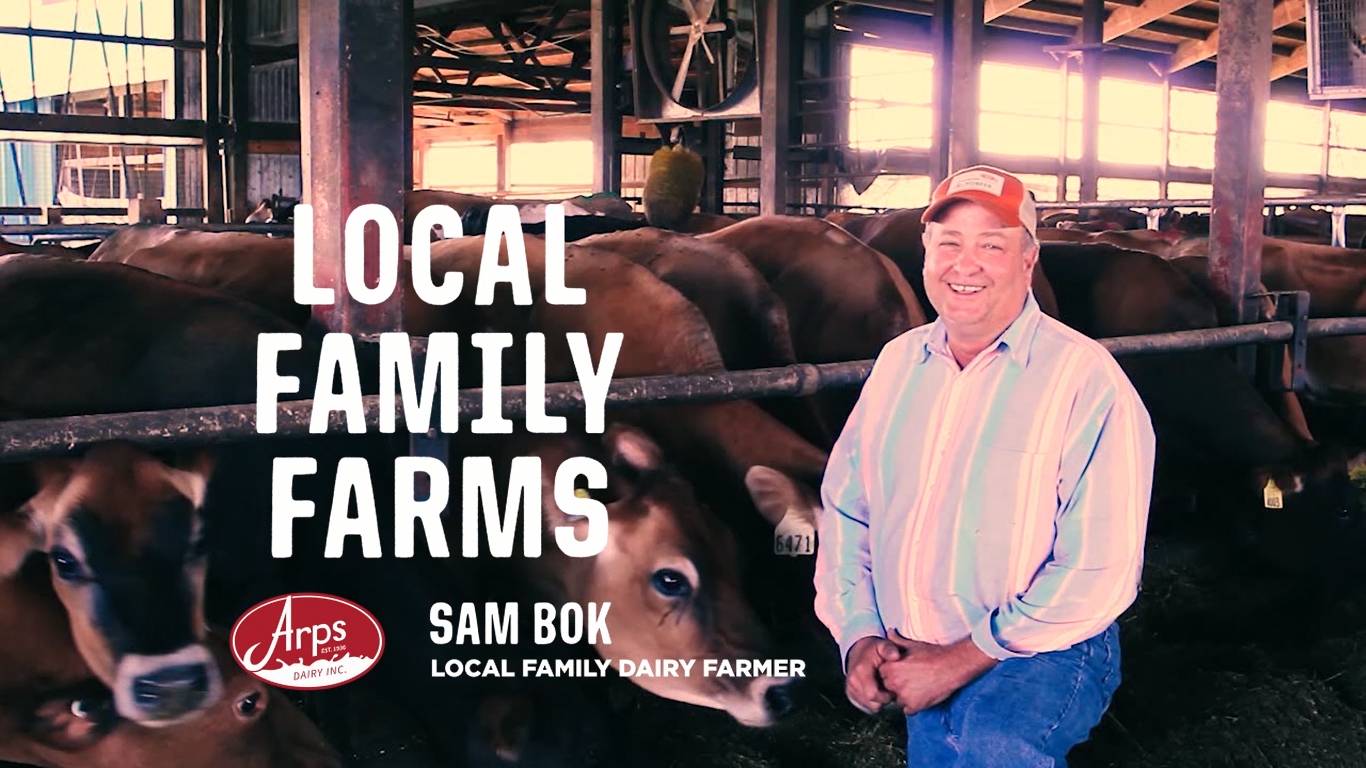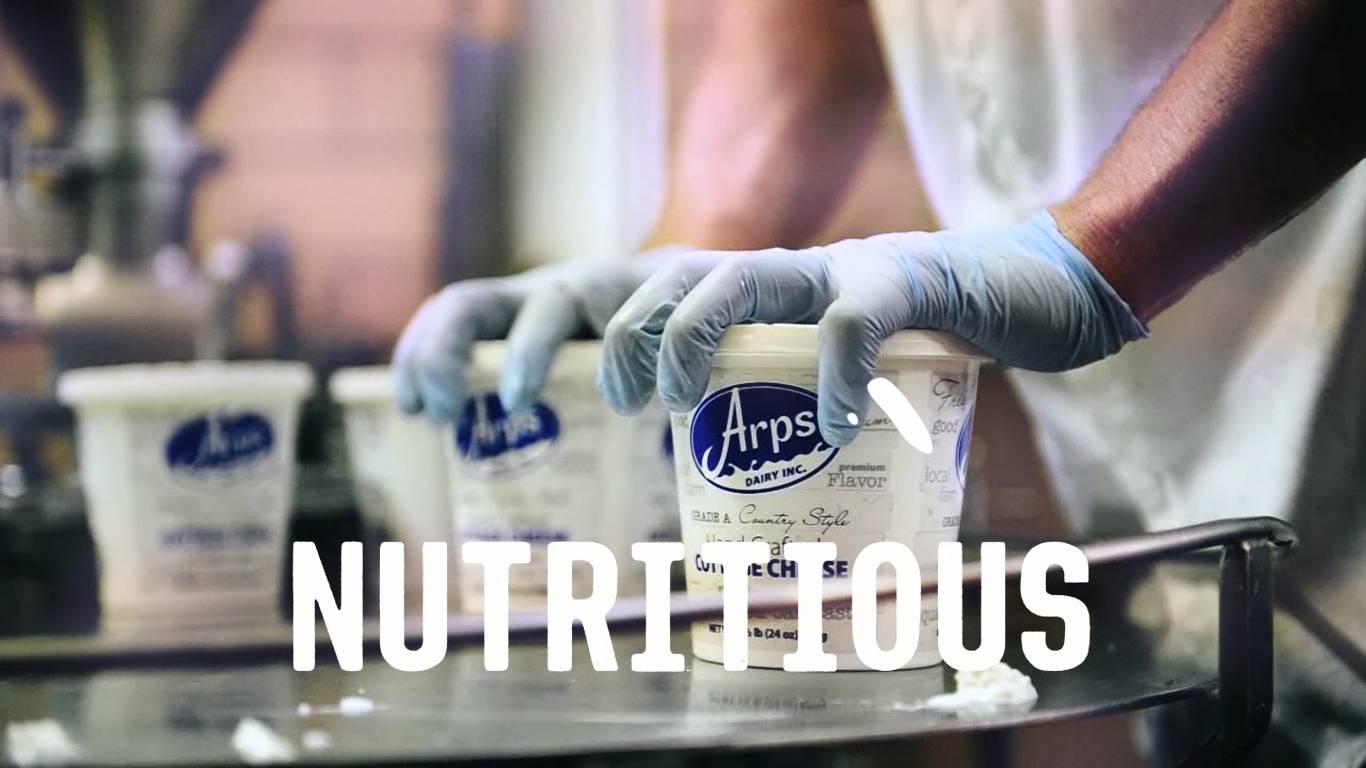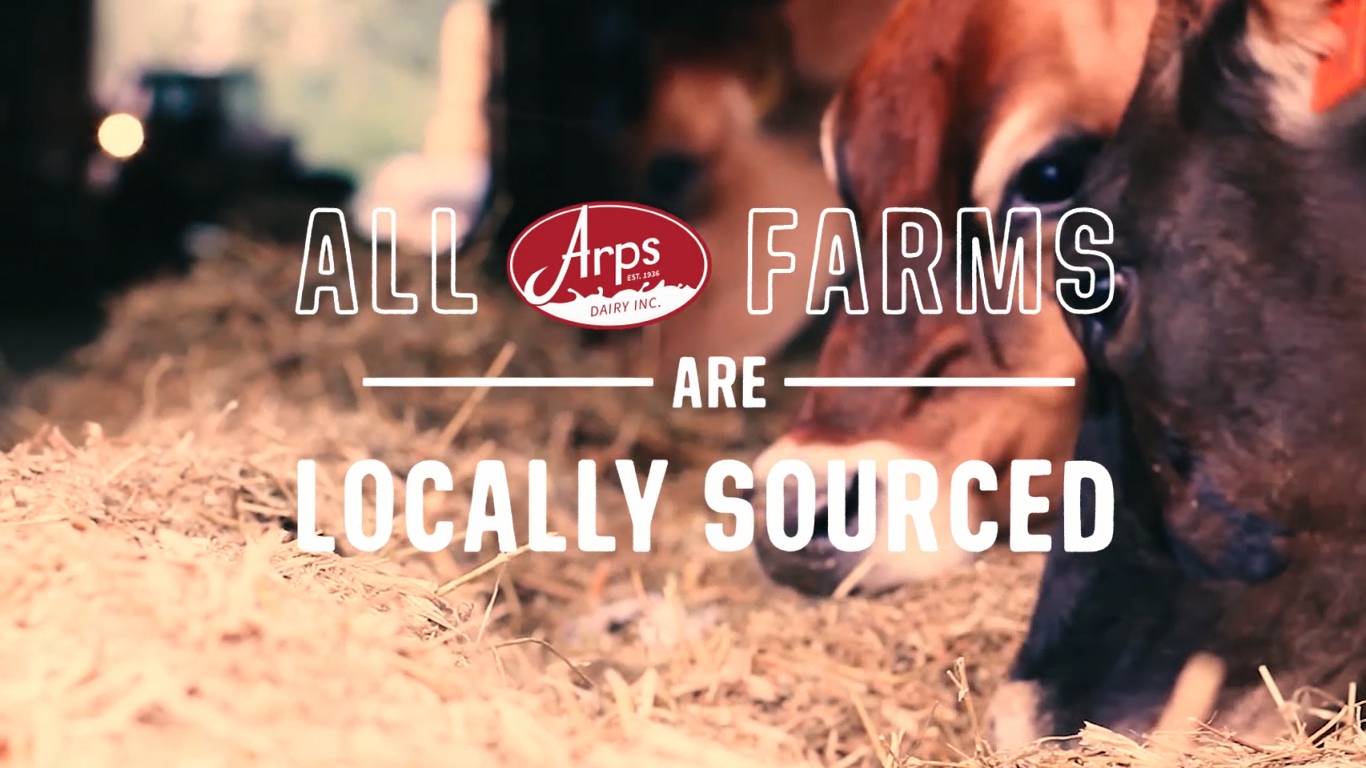 The Sprow Family
As with most businesses, Arps Dairy's success is realized through the efforts of our dedicated employees and our wonderful producers. Located just west of Ney, Ohio, the Sprow Family Dairy farm plays a key role in providing Arps Dairy with farm fresh milk. Operated by brothers Steve and Jeff Sprow, the farm typically milks around fifty head of Holstein cows. This family operation has been a long standing part of the community as father, Wayne, began the dairy in 1952. He and wife, Eileen turned the day-to-day operations of the dairy over to the sons as a way of passing down the family business. Presently, the sons, along with their wives Vickie and Paula, live in close proximity of the main dairy barn, making this a wonderful example of a family farm at its best.
Over the years, Sprow Family Dairy has seen its share of changes in the milking industry. From the earliest style of milking to the most advanced machines, the Sprow family has utilized many forms of technology on their farm. Today, they have incorporated a relatively new milking process. This is the use of a robotic milking machine. The cows circulate in and out of the robot throughout the day with only a small hum of the machine being heard as the robot reads the tag and collects important information on each cow. This process provides the cow the luxury of being milked at her convenience. The robot also allows the cows access to feed. They are well cared for and are comfortable all day long.
This commitment to cow comfort and the Sprow's dedication to the dairy is fundamental to producing the high quality milk that Arps Dairy provides to their customers. The Sprow Family Dairy has been delivering milk to Arps Dairy since 1979. This long term interaction is kept strong by respect given by both the producer and those at Arps. The Sprow family finds it nice that they can communicate with the people at Arps Dairy for information at any time. Further, they appreciate the fact that Arps products are sold locally. It is great to see their own product on the shelves in the dairy isle. Although, when asked, both Steve and Jeff agreed their favorite product is ice cream. They then quickly listed off almost every other dairy product as also being a favorite, right down to the Farm Fresh milk which is as close to 'straight-from-the-farm' as one can get.
The Sprow Family dairy has allowed the family to work together over the years. When asked what they would change about the farm, they agreed, they "will continue to adapt the little things, but are proud of what we have done on the farm. We will work to keep our farm running and looking nice."