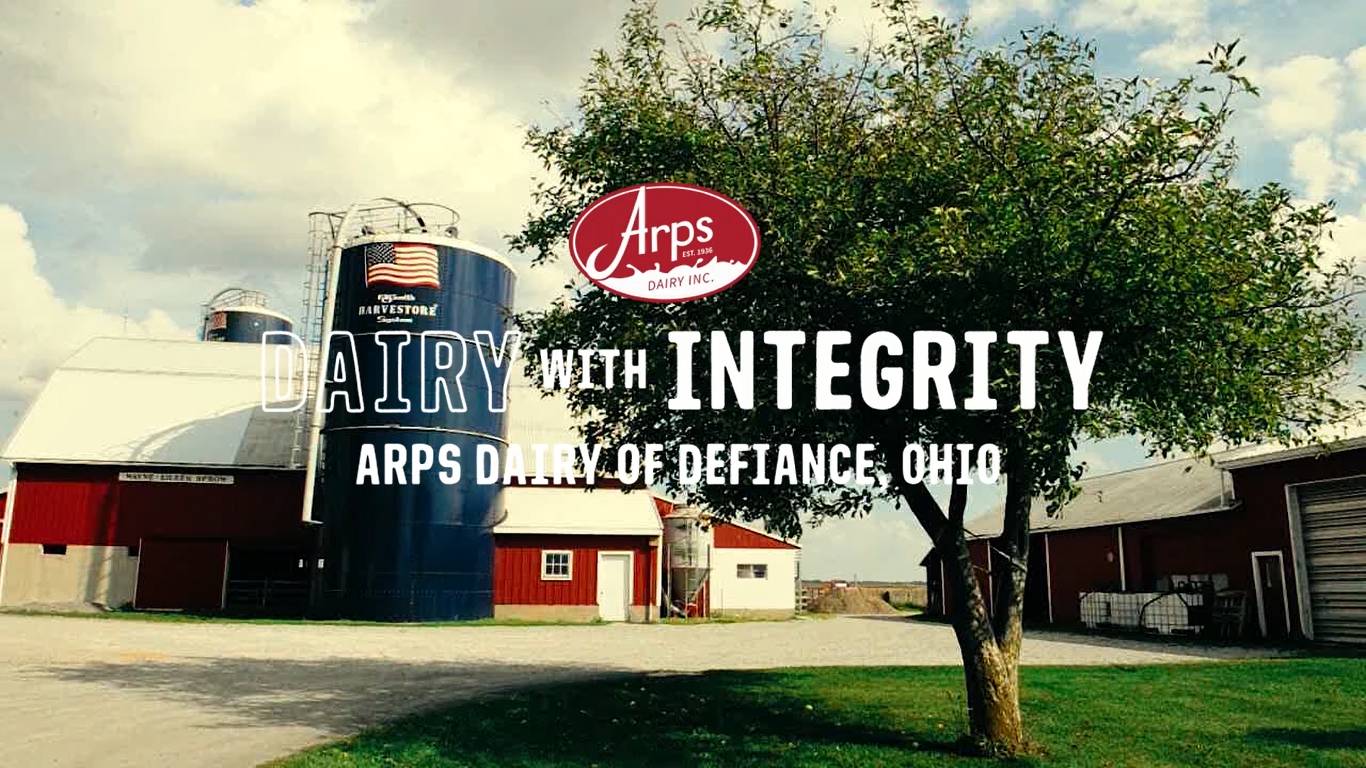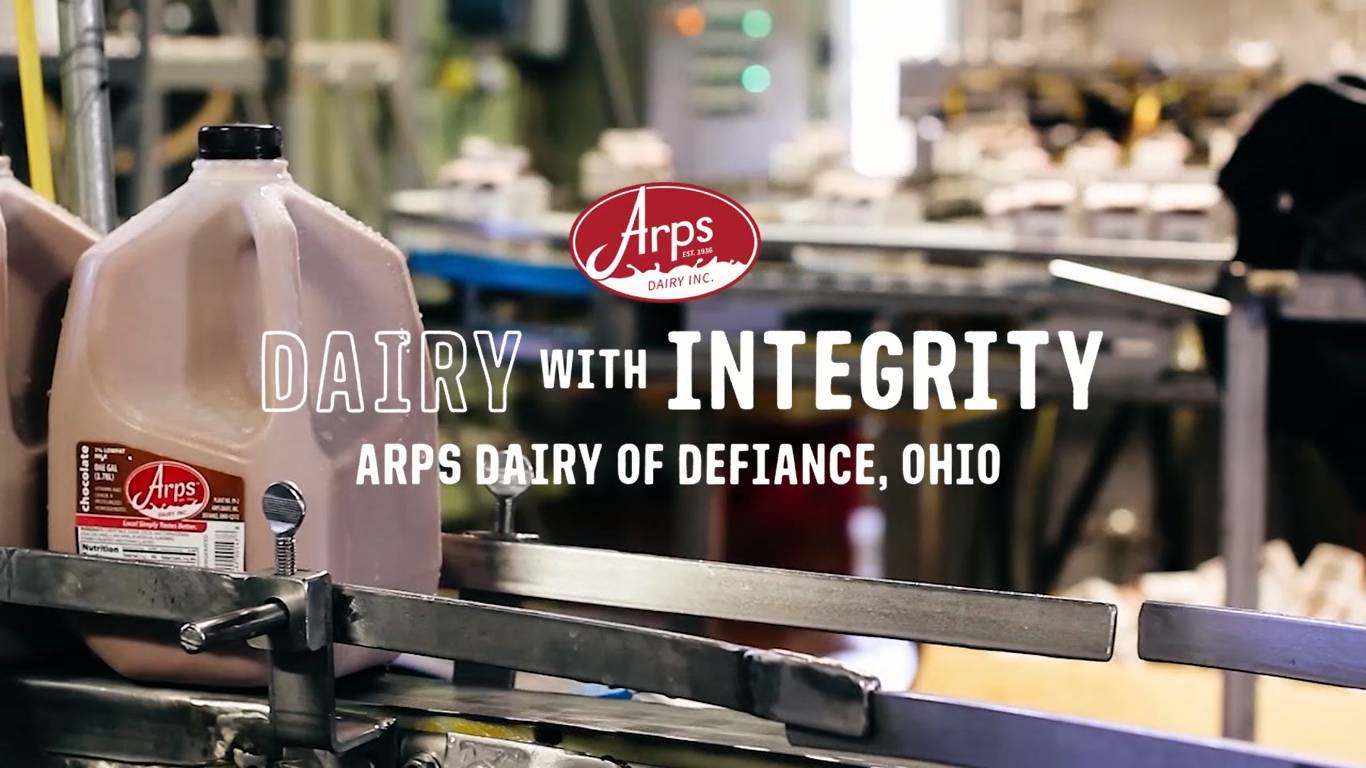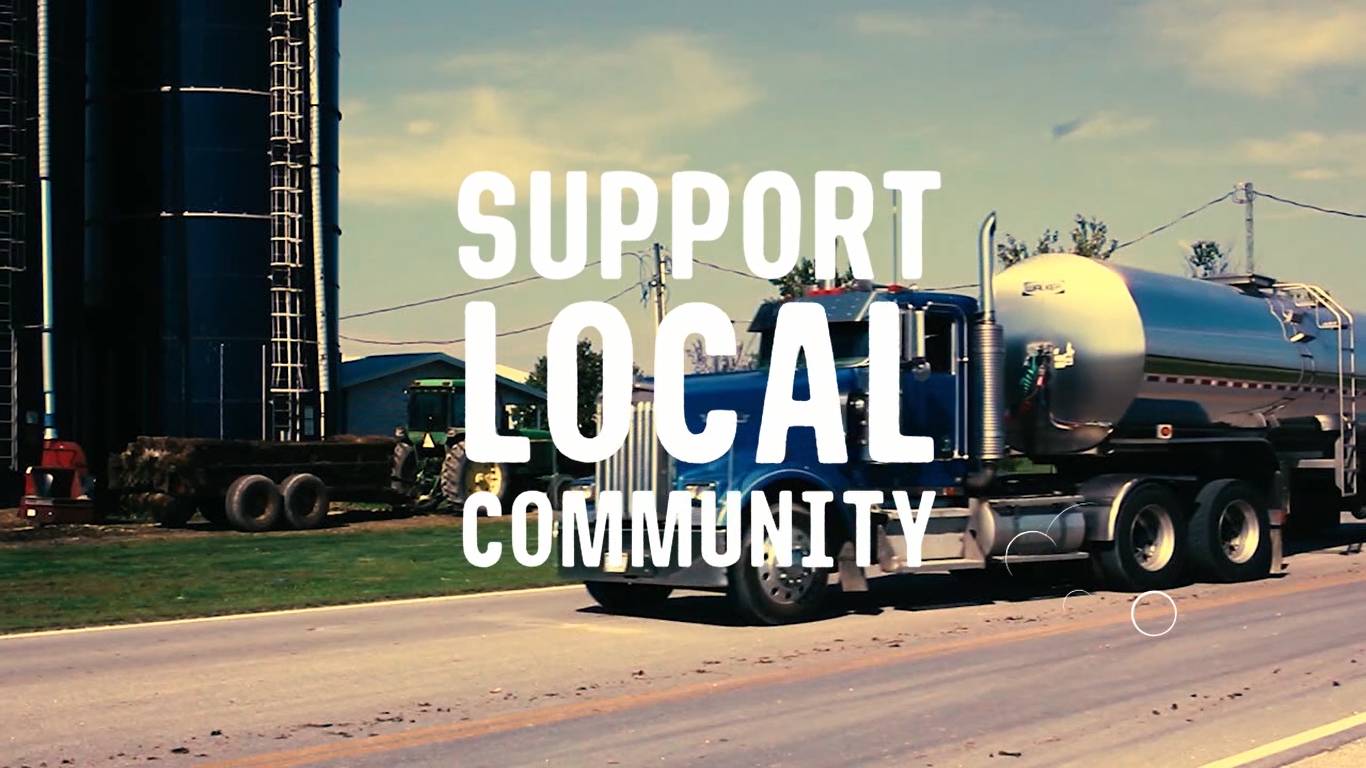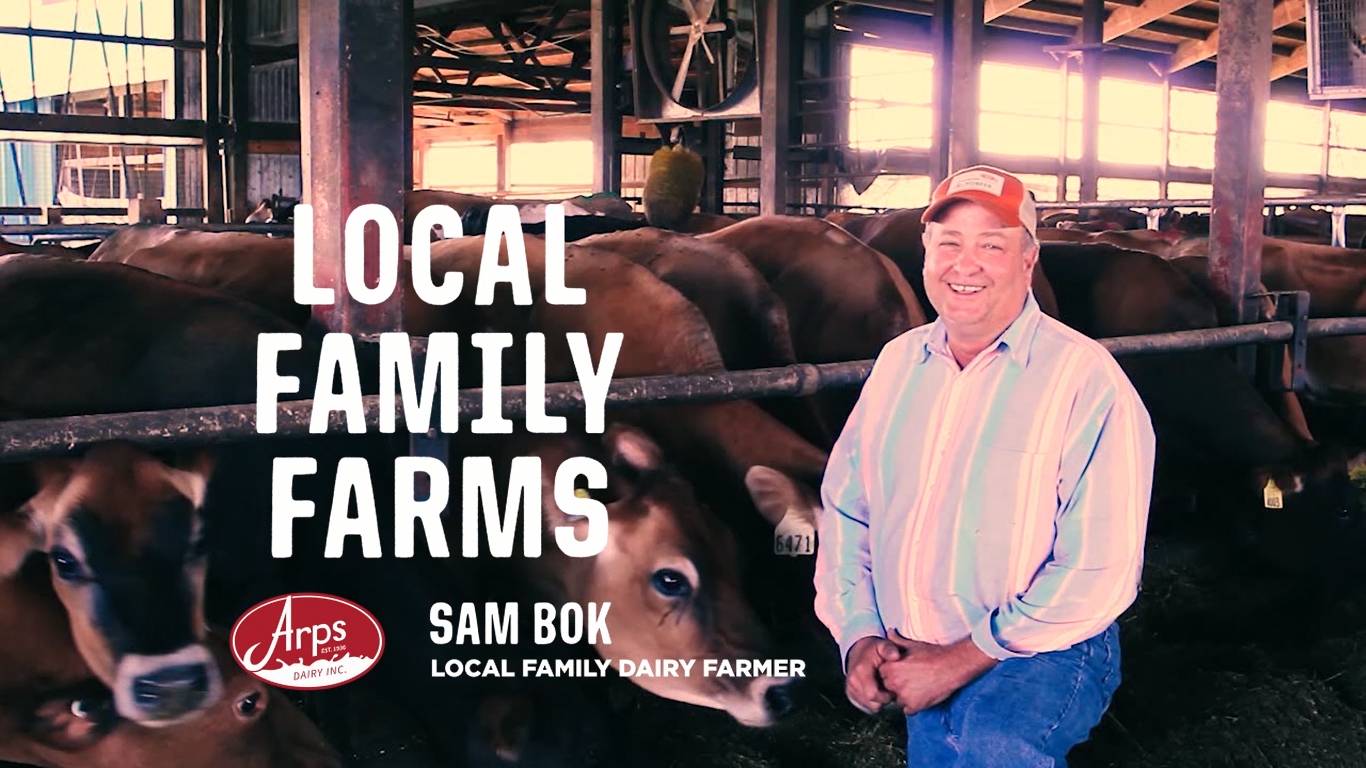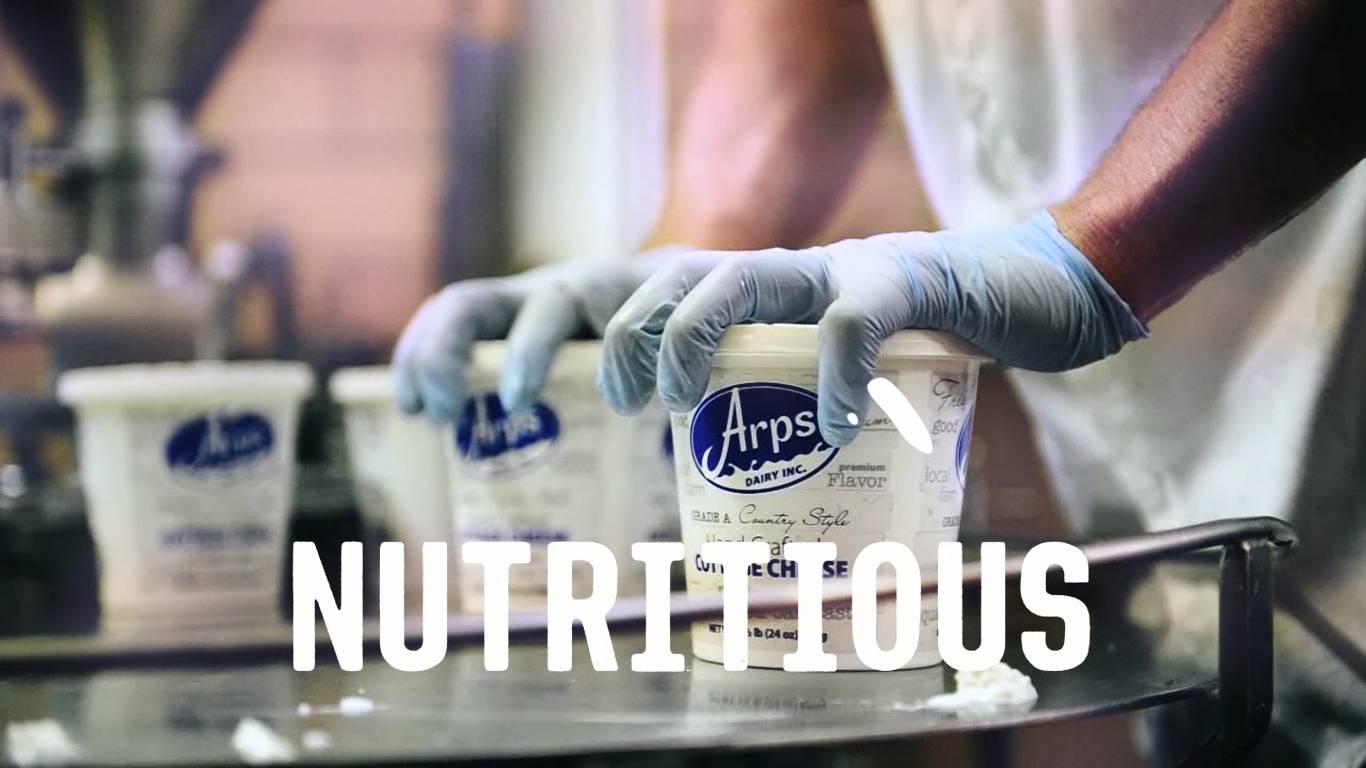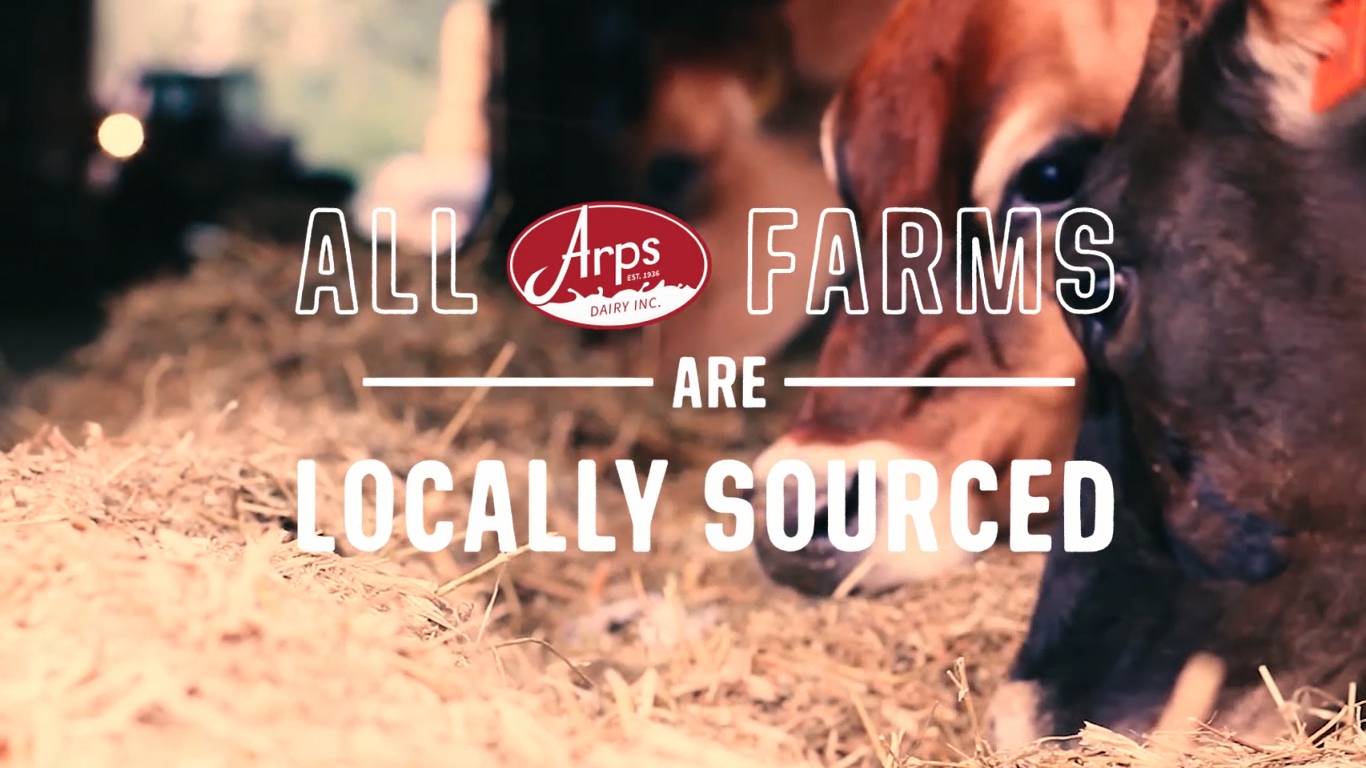 The Wilhelm Family
Family is a core value of Arps Dairy – a foundational belief. It is for the families of those we serve to to provide to them the healthiest, most wholesome products possible. We are able to do this because of great families who produce our raw milk. One of these families is the Wilhelm family located in New Baveria, Ohio. We are grateful for their hard work and dedication.
Located near New Bavaria, the Wilhelm farm has been milking cows since 1942. They started with six and over the years have grown to milking 50 Holstein cows with a few Jerseys mixed in. According to the Wilhelm Men, "Farming teaches good work ethic, as there is a lot of hard work that goes into any type of farming." In addition to caring for the dairy, the family farm also includes 10 acres for an apple orchard. Therefore, the Wilhelm family is in constant motion. "We can't just take a day off; our animals are dependent on us." They are milking two times a day, cleaning free stalls, feeding, and maintaining the orchard to stay busy.
Cow comfort is important for the success of the Wilhelm farm. They state, "Cow comfort and wellbeing is our top priority". In order to keep the cows comfortable the Wilhelm's use sand bedding and provide nutrient rich feed for the cattle. With haylage, corn and supplement fed each day, the cows are not only comfortable; they are healthy and content. Furthermore, the barns are equipped with fans, adjustable windows, and a roof venting to enhance cow wellbeing. Finally, the Wilhelm farm chooses to raise the calves in a heated calf barn where they provide bottles to give them the best possible start. These calves will eventually be used as replacement heifers or sold as finish steers.
When it comes to technology, the Wilhelm family agrees it is an important part of growing a farm. Yet, they prefer hands on observations and handling to ensure their cows are healthy and they are producing high quality milk. If something is off, they know it by personally handling the cattle. If there is need for making improvement, they can observe it and take care to make necessary improvements. As with everything else on a farm, things change and need attention but that is what keeps the job interesting. Although the dairy is a foundation block for the farm, the Wilhelm men say, "The love of the land is what makes farming enjoyable; being able to be outside and farm is always a great day". Together, milking cows, the orchard, and farming go hand in hand to create a great place to work and raise a family.
In addition to offering a great environment to raise a family, farming offers the Wilhelm's the ability to actively engage and give back to their community. The Wilhelm family is involved with their county 4-H program. They sponsor the dairy trophy at the fair each year and in addition, the family interacts with the community through the orchard. "We get orchard customers who want to see the cows and calves. Of course, we are always happy to give them a tour and sometimes they even get to bottle feed the calves."
When it comes to working with Arps, the Wilhelm family says they like the fact that everything is local and the products are high quality. They add, it is great to be able to call the office and be welcomed with a friendly voice, and when the milk is picked up, the hauler is familiar and helpful. The Wilhelm family knows what is required to be successful. "We have to work around our kids' graduations, weddings, and even when we are sick. We have to keep our cows first." Arps Dairy is truly thankful to have producers with such determination and passion toward producing high quality products.